V8 Utes rookie gets Baskerville head start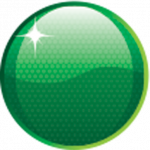 Jesse Dixon has got a head start to his V8 Utes debut at Symmons Plains this weekend, sampling the Ice Break Coffee Holden at Tasmania's Baskerville Raceway.
Dixon is the first driver to score a ride in Chris Pither's series winning V8 Ute, after Pither elected to step down from driving duties to offer guidance to rising stars.
Dixon, Tom Williamson and New Zealand V8 Ute champion Andrew Waite will be the first drivers to compete in the Ice Break Commodore.
Having progressed from sprint karts, Formula Ford and the Suzuki Swift Series, Dixon is champing at the bit to compete in the V8 Utes, and says that the pre-Symmons test at Baskerville is a massive boost.
"Baskerville is a great little track. It has a lot of elevation changes and cambered corners, which was a bit tricky to figure out how the car handled, but it will help me in the long run," Dixon told Speedcafe.com.
"It definitely gave me a good understanding of the car, how the gearbox works and the brakes. It's a bigger car to what I'm used to. I feel I got a good handle on it, and we made a few little changes like the seat position."
Dixon says he is aiming to run in the mid-pack of the competitive Utes field in his debut meeting.
"My goal for the weekend will be to keep on track and keep out of trouble," he said.
"The category is known for action, so I'll be playing the safe card throughout the weekend. I'll be trying hard, but definitely aiming to finish all the races and come home with a straight car.
"It's hard to predict where I'll be speed-wise. The field is very competitive, so if I can finish anywhere in the top half of the field, I'll be pretty happy."
Dixon says he is thankful to the Ice Break team for the chance to make his V8 Utes debut.
"I'm grateful for the opportunity from Ice Break," Dixon said.
"You don't get the opportunity to do this very often, so I'm also grateful to Chris to giving me a chance and jumping out of his seat. I can't wait to get there for Friday."
Three V8 Utes took to Baskerville's 2.01km circuit, with Danny Buzadzic shaking down his new FG Ford, while local hero Greg Crick also turned some laps.