TDR in no rush to sort 2013 V8 Supercars plans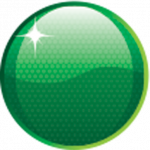 Tony D'Alberto Racing says it's in no rush to make a decision on where it will source a Car of the Future chassis for the 2013 V8 Supercars Championship.
The Victorian-based team currently fields a single Ford Performance Racing-built Ford Falcon in the series. Now in its second year, the deal between FPR and TDR includes technical support from the factory team.
TDR driver Tony D'Alberto has used the package to solid effect so far this year, running 15th in the championship after the opening round in Adelaide.
Team owner Al D'Alberto says the squad has no plans to shift from its single car platform for next season, but has yet to make a decision on its chassis supplier.
"We haven't made a decision at this point," D'Alberto told Speedcafe.com.
"For us, there's no final decision made, and I'd be a fool if I said that I didn't investigate all the opportunities that are out there.
"We want to be competitive, and what is critical is that we are aligned with someone who can work with our driver and team get the most out of each other."
Sticking with FPR or rekindling a previous relationship Walkinshaw Racing appear as the most realistic options for TDR – both of which D'Alberto says will be fully assessed.
"I think FPR has done an excellent job so far and we are excited about the what's in store this year," he said.
"The fact is, though, we have to look around. We've had a past relationship with Walkinshaw Racing, and they have some good new people in there, but we haven't committed to anything at this point and we're in no rush."