Greg Murphy ruled out of Symmons Plains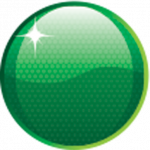 Greg Murphy has been ruled out of the Tasmania Challenge at Symmons Plains Raceway this weekend.
The Kiwi hero will sit on the sidelines due to a reoccurring back injury which has resurfaced after his qualifying incident with Jonathon Webb at the Clipsal 500 earlier this month.
Murphy will go in for surgery today.
Murphy will be replaced by the team's Dunlop Series and endurance driver David Russell.
Russell drives for Dreamtime Racing, the team which has a technical partnership with Kelly Racing.
The Kiwi driver first suffered the back injury in August 2010. The 39-year-old reinjured his back in a qualifying crash. The four-time Bathurst 1000 winner drove at the Australian Grand Prix event two weeks ago, but discomfort following the Albert Park event was the first sign that the injury had reappeared, leading him to seek medical examination.
The results of an MRI scan yesterday led doctors to insist Murphy undergo surgery to repair a disc in his back.
While the surgery will rule Murphy out of this weekend's event in Tasmania, the Kiwi ace fully expects to return for his home event in Hamilton, New Zealand on April 20-22.
Murphy is disappointed that he will miss the Symmons Plains event.
"After seeing my surgeon last week and then with the way my body has reacted on the weekend after not really doing anything I knew something wasn't right.
"It's attributed to the accident that happened in Adelaide. It's put too much pressure on the disc and a tear has formed and finally its ruptured open on Friday or Saturday and so after an MRI on Tuesday afternoon the surgeons are getting me into surgery on Wednesday afternoon to repair it before it gets worse.
"My surgeon is under no doubt that it was caused by the impact at Adelaide. I'm very disappointed."
Russell is a well-credentialed replacement for Murphy, having raced with Kelly Racing alongside Todd Kelly at the endurance events at Phillip Island and Bathurst last year.
Russell, born in Lismore and living in Brisbane, Queensland, races in the 2012 Dunlop V8 Supercars Series for Dreamtime Racing, a team that receives technical and engineering support from Kelly Racing.
Tasmania will be Russell's first single-driver V8 Supercars Championship event start and his first at Symmons Plains Raceway.
Track action kicks off at Symmons Plains, Tasmania, on Friday afternoon.