Tyler Greenbury too good at Rotax Pro Tour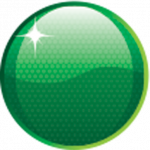 Queenslander Tyler Greenbury made the most of his opportunities to win the Rotax Pro Tour event at the Gympie Gold Raceway in Queensland on Sunday.
Competing in the Rotax Light category, which attracted 43-drivers, Greenbury led home Vodafone-backed Energy kart driver Chris Hays and Victorian hotshot Daniel Rochford in the final.
The trio diced for the front running in the early laps before being joined by young guns Joseph Mawson, Pierce Lehane and Bradley Jenner. After a number of lead changes, and a bit of frantic action, Greenbury emerged from the skirmishes with a slender buffer over the field.
After dropping several positions during the early race battles, Hays showed good speed to fight his way back to second but Greenbury had already opening a race-winning lead.
"It was a good weekend, I qualified on pole before struggling a little in the heats but we turned it around when it mattered most in the final," said Greenbury.
"The final was a really good race, everyone had a shot at the lead I think and there was also a bit of carnage. In the end I was able to get clear and drive away with the win."
Hays, who matched the lap times of Greenbury over the final ten laps, pulled clear of Rochford for second while Mawson secured fourth place ahead of James Macken in his RK (Robert Kubica) Kart.
National Champion Troy Woolston was the dominant force in the Rotax Heavy category. While shadowed by Travis Kodric in the final, Woolston was never under serious pressure for the win.
Sydney Exprit driver Joseph Burton-Harris set the pace all throughout the weekend in the Junior Rotax category, however, Thomas Randle proved too good when it matter most.
Randle won the final ahead of Burton-Harris with Tony Kart driver Andrew Kahl finishing third.
CRG driver Jason Pringle won the DD2 class while Cameron Harch won DD2 Masters and Steve Johnson, not the V8 Supercar driver (although he was trackside on Saturday), won Rotax Over 40's.
The next Rotax Pro Tour event will incorporate the Jason Richards Memorial at the Albury Wodonga Kart Club on April 28/29.