Taz Douglas' car repaired in time for Tassie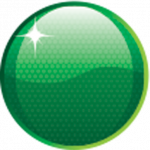 Taz Douglas' iSelect Commodore is repaired and ready for this weekend's V8 Supercars Championship event at Symmons Plains, Tasmania.
Douglas' car was heavily damaged in Saturday's non-championship race at Albert Park, wedged on its side in a four-car wreck.
After the accident, the Lucas Dumbrell Motorsport crew took the car straight back to its Nunawading, Victoria, workshop where it was stripped and driven directly to Triple Eight Race Engineering's base in Banyo, Queensland, for major chassis repairs.
To complete the tight turn around, the team hired driver Douglas' father Stewart to complete the long haul from Victoria to Queensland and back – all in time for the car to be loaded onto the ship last night.
Douglas says he is proud of his team – and his dad – for getting the orange Commodore VE ready for this weekend's event.
"I can't say enough about this team and our sponsor, iSelect, they've made it all happen and we'll be racing in Tasmania racing this weekend," Douglas said.
"To do what this team has done, take such a badly-damaged car, strip it, truck it to Queensland, have it fixed, get it back to Melbourne again and then prepare it for the race in just a week is astounding – it's an effort V8's mega teams would be proud of.
"I'm blown away, the amount of hours this team has put in, especially after pulling an all-nighter at the Clipsal 500 when we crashed over there – everyone has contributed and all without one word of complaint.
"I'm also thankful to my dad. He's a busy guy, but he dropped everything to drive the truck up to Brisbane and stayed there until it was finished.
"You can't help but want to succeed, they all deserve a great result for their efforts."
The Tasmanian Challenge, at Symmons Plains Raceway, near Launceston, is the second event for the 2012 V8 Supercars Championship, hosting Races 3 and 4 of 29.
The first of three practice sessions begins on Friday afternoon at 1300.