Rain gives Stewart victory in California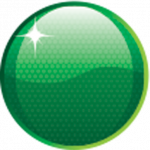 Defending NASCAR Sprint Cup champion Tony Stewart has won his second race of the season with victory at the rain-shortened Auto Club 400 at Fontana in California.
With rain threatening throughout the after afternoon, drivers raced somewhat conservatively in an effort to make the 100-lap mark to reach the half distance that would make the race official. In fact the only caution period came at lap #124 for the rain.
Cars were parked on lap #129 – with further rain forecast in the area NASCAR officials declaring the race after a 60-minute break.
Just prior to the red flag drivers had the opportunity to pit, with Denny Hamlin choosing to come to pit road from second place. If the race had of re-started this would have been a decisive move, but it backfired.
Kyle Busch, who stayed out with Stewart, finished second, with Dale Earnhardt Jr., Kevin Harvick and Carl Edwards completing the top five.
Greg Biffle ran sixth, followed by Ryan Newman, Martin Truex Jr. and Kurt Busch, all of whom gambled on protracted rain and stayed on the track during the initial shower. Jimmie Johnson and pole-sitter Hamlin finished 10th and 11th respectively.
In Johnson's case, the top-10 was a godsend, given that the No. 48 Chevrolet developed an oil line problem as the cars circled the 2-mile track under caution. Johnson's car began smoking and he kept it rolling on the apron until NASCAR stopped the race.
Australia's Marcos Ambrose was placed 21st after a somewhat tough weekend where he qualified 29th.
"It was just a quiet day," said Ambrose.
"The track was coming to us a little bit, so we were hoping the race would get going again. This isn't what we want for our DeWalt Ford, but we haven't been good all weekend."
"All of the drivers knew the rain was coming, so you didn't want to mess up and ruin your day knowing that there were going to be very limited cautions. I guess all of the drivers are smart."
2012 Unofficial Race Results : Auto Club 400 | Race 5 of 36
| | | | | | | | | |
| --- | --- | --- | --- | --- | --- | --- | --- | --- |
| FIN | ST | CAR | DRIVER | MAKE | SPONSOR | PTS/BNS | LAPS | STATUS |
| 1 | 9 | 14 | Tony Stewart | Chevrolet | Office Depot / Mobil 1 | 47/1 | 129 | Running |
| 2 | 2 | 18 | Kyle Busch | Toyota | Interstate Batteries | 44/2 | 129 | Running |
| 3 | 14 | 88 | Dale Earnhardt Jr. | Chevrolet | Diet Mountain Dew / National Guard | 41/0 | 129 | Running |
| 4 | 7 | 29 | Kevin Harvick | Chevrolet | Jimmy John's Gourmet Sandwiches | 40/0 | 129 | Running |
| 5 | 12 | 99 | Carl Edwards | Ford | Subway | 39/0 | 129 | Running |
| 6 | 4 | 16 | Greg Biffle | Ford | 3M | 38/0 | 129 | Running |
| 7 | 6 | 39 | Ryan Newman | Chevrolet | U.S. Army | 37/0 | 129 | Running |
| 8 | 13 | 56 | Martin Truex Jr. | Toyota | NAPA Auto Parts | 36/0 | 129 | Running |
| 9 | 23 | 51 | Kurt Busch | Chevrolet | Phoenix Construction Services | 35/0 | 129 | Running |
| 10 | 10 | 48 | Jimmie Johnson | Chevrolet | Lowe's / Jimmie Johnson Foundation | 35/1 | 129 | Running |
| 11 | 1 | 11 | Denny Hamlin | Toyota | FedEx Express | 34/1 | 129 | Running |
| 12 | 3 | 55 | Mark Martin | Toyota | Aaron's Dream Machine | 32/0 | 129 | Running |
| 13 | 15 | 17 | Matt Kenseth | Ford | Ford EcoBoost | 31/0 | 129 | Running |
| 14 | 11 | 15 | Clint Bowyer | Toyota | 5-hour Energy | 30/0 | 129 | Running |
| 15 | 5 | 5 | Kasey Kahne | Chevrolet | Quaker State | 29/0 | 129 | Running |
| 16 | 25 | 22 | AJ Allmendinger | Dodge | Southern California AAA | 28/0 | 129 | Running |
| 17 | 24 | 42 | Juan Montoya | Chevrolet | Target | 27/0 | 129 | Running |
| 18 | 17 | 2 | Brad Keselowski | Dodge | Miller Lite | 26/0 | 129 | Running |
| 19 | 27 | 27 | Paul Menard | Chevrolet | CertainTeed / Menards | 25/0 | 129 | Running |
| 20 | 22 | 78 | Regan Smith | Chevrolet | Furniture Row / Farm American | 24/0 | 129 | Running |
| 21 | 29 | 9 | Marcos Ambrose | Ford | Dewalt | 23/0 | 129 | Running |
| 22 | 19 | 31 | Jeff Burton | Chevrolet | Caterpillar | 22/0 | 129 | Running |
| 23 | 33 | 13 | Casey Mears | Ford | GEICO | 21/0 | 129 | Running |
| 24 | 8 | 20 | Joey Logano | Toyota | Dollar General | 20/0 | 129 | Running |
| 25 | 28 | 43 | Aric Almirola | Ford | Medallion Financial | 19/0 | 129 | Running |
| 26 | 21 | 24 | Jeff Gordon | Chevrolet | Drive to End Hunger | 19/1 | 129 | Running |
| 27 | 18 | 10 | David Reutimann | Chevrolet | Accell Construction | 17/0 | 127 | Running |
| 28 | 26 | 47 | Bobby Labonte | Toyota | Charter | 16/0 | 127 | Running |
| 29 | 40 | 93 | Travis Kvapil | Toyota | Burger King / Dr Pepper | 15/0 | 127 | Running |
| 30 | 41 | 38 | David Gilliland | Ford | 1-800LoanMart | 14/0 | 127 | Running |
| 31 | 38 | 34 | David Ragan | Ford | Front Row Motorsports | 13/0 | 127 | Running |
| 32 | 16 | 1 | Jamie McMurray | Chevrolet | Bass Pro Shops / Allstate | 12/0 | 126 | Running |
| 33 | 34 | 36 | Dave Blaney | Chevrolet | Tommy Baldwin Racing | 11/0 | 126 | Running |
| 34 | 42 | 32 | Ken Schrader | Ford | U.S. Chrome / 1 Less Than 2 Ltd. | 10/0 | 125 | Running |
| 35 | 36 | 249 | J.J. Yeley | Toyota | America Israel Racing | 9/0 | 125 | Running |
| 36 | 31 | 83 | Landon Cassill | Toyota | Burger King / Dr Pepper | 8/0 | 124 | Running |
| 37 | 30 | 26 | Josh Wise * | Ford | Morristown Driver's Service | 7/0 | 52 | Vibration |
| 38 | 32 | 98 | Michael McDowell | Ford | Curb Records | 6/0 | 41 | Vibration |
| 39 | 20 | 30 | David Stremme | Toyota | @TheNASCARFans | 5/0 | 37 | Rear Gear |
| 40 | 39 | 119 | Mike Bliss | Toyota | Humphrey Smith Racing | 0 | 19 | Transmission |
| 41 | 35 | 23 | Scott Riggs | Chevrolet | North Texas Pipe | 3/0 | 18 | Vibration |
| 42 | 43 | 74 | Reed Sorenson | Chevrolet | Turn One Racing | 0 | 7 | Vibration |
| 43 | 37 | 33 | Brendan Gaughan | Chevrolet | South Point Hotel & Casino | 1/0 | 2 | Engine |
* Denotes Rookie
2012 Unofficial Driver Standings: Race 5 of 36
| | | | |
| --- | --- | --- | --- |
| RANK | +/- | DRIVER | POINTS |
| 1 | — | Greg Biffle | 195 |
| 2 | — | Kevin Harvick | 188 |
| 3 | +3 | Dale Earnhardt Jr. | 178 |
| 4 | +3 | Tony Stewart | 177 |
| 5 | -2 | Matt Kenseth | 176 |
| 6 | -2 | Martin Truex Jr. | 175 |
| 7 | -2 | Denny Hamlin | 171 |
| 8 | +3 | Jimmie Johnson | 156 |
| 9 | -1 | Clint Bowyer | 156 |
| 10 | +3 | Ryan Newman | 155 |
| 11 | -1 | Paul Menard | 148 |
| 12 | +3 | Carl Edwards | 146 |
| 13 | -4 | Joey Logano | 146 |
| 14 | +2 | Kyle Busch | 143 |
| 15 | -3 | Jeff Burton | 142 |
| 16 | -2 | Brad Keselowski | 139 |
| 17 | — | Mark Martin | 129 |
| 18 | — | Juan Montoya | 123 |
| 19 | +1 | Regan Smith | 118 |
| 20 | +1 | Bobby Labonte | 108 |
| 21 | +1 | Aric Almirola | 107 |
| 22 | -3 | Jamie McMurray | 106 |
| 23 | +4 | Kurt Busch | 105 |
| 24 | — | Marcos Ambrose | 105 |
| 25 | -2 | Jeff Gordon | 104 |
| 26 | — | AJ Allmendinger | 100 |
| 27 | -2 | Dave Blaney | 87 |
| 28 | +4 | Kasey Kahne | 86 |
| 29 | +2 | Casey Mears | 81 |
| 30 | -1 | David Gilliland | 80 |
| 31 | -3 | David Ragan | 79 |
| 32 | -2 | David Reutimann | 79 |
| 33 | +2 | Travis Kvapil | 62 |
| 34 | -1 | Landon Cassill | 62 |
| 35 | -1 | Brendan Gaughan | 50 |
| 36 | — | David Stremme | 49 |
| 37 | +2 | J.J. Yeley | 42 |
| 38 | -1 | Brian Vickers | 40 |
| 39 | -1 | Michael McDowell | 40 |
| 40 | +2 | Ken Schrader | 35 |
| 41 | -1 | Terry Labonte | 27 |
| 42 | -1 | Tony Raines | 25 |
| 43 | — | Josh Wise* | 18 |
| 44 | +1 | Scott Riggs | 8 |
| 45 | -1 | Robby Gordon | 6 |
| 46 | — | Timmy Hill* | 2 |
| 47 | — | Trevor Bayne | 0 |
| 48 | — | Ricky Stenhouse Jr. | 0 |
| 49 | — | Mike Bliss | 0 |
| 50 | — | Elliott Sadler | 0 |
| 51 | — | Joe Nemechek | 0 |
| 52 | — | Danica Patrick | 0 |
| 53 | — | Reed Sorenson | 0 |
| 54 | — | Michael Waltrip | 0 |
| 55 | — | Robert Richardson Jr. | 0 |
| 56 | — | Bill Elliott | 0 |
| 57 | — | Mike Wallace | 0 |
| 58 | — | Kenny Wallace | 0 |