Robin Judd leads history making field in Sydney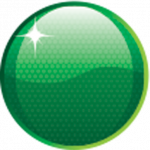 Robin Judd has set the quickest time in qualifying for the ANDRA Pro Series Top Doorslammer event in Sydney with a 5.83 second pass, however the big story was that the entire eight car field qualified underneath the six seconds for the first time in history – Maurice Fabietti sneaking in with a 5.98s pass right at the end of qualifying.
Unbelievably, two heavy hitters of the category – Gary Phillips and John Cannuli will watch from the sidelines after both recording 5.99 second passes – generally enough on any racetrack to have made the field.
Judd believes he can go even quicker.
"There's more in the car, for sure," he said. "I have been short shifting from first to second. It's great that history is being made – it shows that the guys are all on their game."
Making history was the name of the game in the other feature category – Pro Stock – as well, with Dave Newcombe going faster than the national record with a 7.02 second pass. Whilst it didn't repeat his testing run at Willowbank last July under that elusive seven second mark, it has set him on course to establish a new record today.
He will need to set a time equal or better in racing for the National Record to become official.
Australian Pro Stock continues to be one of the most exciting categories not just in Australian motorsport but world drag racing, with just 0.15s covering first to 16th, with Bill Kotsias sneaking into the final placing with a 7.17 second run.
In Pro Stock Motorcycle, Ross Lemberg set the quickest time of anyone this season with a 7.27 second run – over one tenth of a second quicker than his nearest opposition.