Marcos Ambrose Motorsport strong at Hickory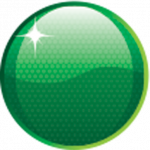 The Marcos Ambrose Motorsport duo of Ben Rhodes and Clayton Pyne have once again showed strong race pace in their Fords, as the duo came from behind in the latest Late Model race at Hickory Motor Speedway today.
Both drivers moved smartly through the field in the 50 lap feature, with Rhodes holding on for a fifth place finish.
With thunderstorms bearing down on North Carolina, the race was brought forward on the program, with Rhodes starting from 10th, and Pyne from 14th.
Rhodes made a strong start, elevating himself into fourth, with the race leaders well in his sights.
As the final laps approached, contact with the wall altered the handling of the car, which relegated Rhodes to fifth at the chequered flag.
Pyne meanwhile looked like shaking his recent run of bad luck, putting in a strong drive up to fifth position with only four laps remaining.
Setting up for his best late model finish, Pyne was turned around at the very last corner of the race, and was dropped down the finishing order.
The Marcos Ambrose Motorsport squad returns to points paying UARA Stars competition on April 7 at Dillon Motor Speedway.