Ford racing great dies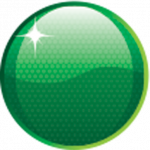 Alan Mann, one of the key figures in the Ford Motor Company's rich racing heritage has passed away in the UK aged 75.
The Englishman was a highly successful motor racing team owner, who played a key role in the Ford Motor Company's worldwide Total Performance programme of the 1960s.
Amongst the key members of Mann's team were Howard Marsden and Australian drivers Frank Gardner and Brian Muir.
Alan Mann Racing won numerous major championships including the British Saloon Car Championship, the European Touring Car Challenge and the FIA World GT Championship for Manufacturers, all with a variety of specially prepared Ford cars. Many of the leading race and rally drivers of the time were employed by Alan Mann Racing, including Gardner, Jacky Ickx, Graham Hill, Sir Jackie Stewart and Bruce McLaren.
In 1963 Mann ran a team as part of the Andrews of Southwick Ford dealership to great success in the UK. An invitation by Ford in the USA to take part in the Marlboro (Maryland) 12Hrs race in August of that same year saw Mann's Cortinas finish first and second outright in the race.
That sensational result created Mann's first big break and at the age of 27 he set up Alan Mann Racing. Instead of operating as a team seeking sponsorship, Alan Mann Racing was contracted to Ford and operated as a business. Success soon came when Bosse Ljungfeldt's Alan Mann-run Ford Falcon was fastest on every stage of the 1964 Monte Carlo Rally. Thanks only to the handicap system used in that event then, Ljungfeldt was placed second in the results to Paddy Hopkirk's works Mini.
Alan Mann Racing remained extremely busy for the next seven years, chalking up countless victories, mainly with Ford Falcons, Mustangs, Lotus-Cortinas, Shelby Cobra Daytona Coupés and Escorts. Mann also developed the lightweight Ford GT40, powered by the 4.7-litre engine, as be believed strongly that it was the way to win the Le Mans 24Hrs in 1966. He was disappointed to be over-ruled by Ford, whose 7-litre Mk II cars did take the top three places at Le Mans that year.
In 1967 Alan Mann Racing, under the guidance of Howard Marsden, built what probably was its most recognisable vehicle – Chitty Chitty Bang Bang. Built for the motion picture, it was fitted with a Ford 3000 V6 engine and automatic transmission and allocated a genuine UK registration.
As the Ford Motor Company's policy was changing through 1969, Mann pulled out of motor sport and switched to a career in specialised aviation. He bought Fairoaks aerodrome in Surrey, developing it and creating a number of very profitable businesses.
Around the turn of the century he revived Alan Mann Racing, which continues to this day, running Ford competition cars of the 1960s in major Historic race meetings in Europe.
Mann died peacefully in his sleep. He is survived by his wife Sharon, sons Thomas and Henry and his granddaughter, Eva.