Johnson reunited with Tru Blu Falcon at Longford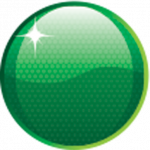 A big crowd has turned out for the opening day of the 2012 Longford Revival Festival in Tasmania to enjoy the greatest collection of cars that has ever come to the island state.
Over 5000 people stood alongside the 'Flying Mile,' part of the old 4.5 mile Longford track that hosted major national and international races from 1953 to 1968 that included drives compete such as Sir Jack Brabham, Sir Jackie Stewart, Jim Clark, Graham Hill, Lex Davison and Bruce McLaren.
The hero of the day among the Ford fans was touring car legend Dick Johnson, who was reunited in action with his Bathurst winning Tru Blu Falcon.
The car and driver received the loudest cheers of the day as they made their way up the hay-bale lined track, while Jim Richards, driving the 1978 A9X that he and Peter Brock drove to victory at Bathurst, was also a favourite among the Holden supporters.
For classic car lovers, watching a collection of cars either on the track or on display worth well in excess of $20 million dollars – including two genuine Shelby Cobras, a Chev Corvette driven by Brock and Jim Clark's Lotus 39 – were the standouts.
While Johnson did not race at Longford during its heyday, he was drawn into the nostalgia of the occasion.
"I have been looking forward to driving the Falcon again because this car means a lot to me," Johnson said.
"Although it has been a long time since I have been in the car, it was still a great experience to drive it again.
"This car was an incredible car in its day and it is obvious that the crowd appreciates how important and special this car is."
Richards, a record eight-time winner of Targa Tasmania, was just as excited as Johnson to get behind the wheel of the car that redefined his racing career.
"You forget what these cars were like to drive. They were so different in so many ways to the modern day cars," Richards, a seven time Bathurst 1000 winner, Richards said.
"I have not been in this car since the day Brocky and I won at Bathurst in 1978. It's been a great experience."
The Longford Revival Festival continues tomorrow, with gates opening at 900.