Hamilton heads another McLaren front-row lockout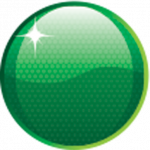 Lewis Hamilton has once again led a one-two qualifying result for McLaren ahead of Sunday's Malaysian Grand Prix.
The 2008 World Champion's first Q3 lap of 1:36.22s proved 0.15s quicker than team-mate Jenson Button's best effort, set on his second run.
Hamilton subsequently aborted a second lap of his own in order to save tyres for the race.
Michael Schumacher will start third having completed just one Q3 run in his Mercedes, while Mark Webber, Kimi Raikkonen, Sebastian Vettel, Romain Grosjean, Nico Rosberg, Fernando Alonso and Sergio Perez round out the top 10.
Raikkonen will take a five-place grid drop however having required a gearbox change after Friday practice.
Third on the grid marks the first time that Schumacher has ended either a qualifying session or race in the top three since making his comeback two years ago.
Rosberg, Alonso and Perez mirrored Schumacher's strategy of completing just one run in Q3, while Vettel effectively sacrificed his second lap by strategically running the hard compound tyres.
Australia's Daniel Ricciardo will start 15th after being eliminated in Q2.
Pastor Maldonado missed Q3 by less than 0.2s despite running off at Turn 10 early in the segment.
Jean-Eric Vergne had been a surprise elimination in Q1 after flat-spotting a right-front tyre.
All 24 drivers qualified for the race, with Narain Karthikeyan scraping inside the 107% cut-off by just over 0.3s.
See below for the full qualifying result
| | | | | | | |
| --- | --- | --- | --- | --- | --- | --- |
| Pos | Driver | Team | Q1 | Q2 | Q3 | Laps |
| 1 | Lewis Hamilton | McLaren-Mercedes | 1:37.813 | 1:37.106 | 1:36.219 | 14 |
| 2 | Jenson Button | McLaren-Mercedes | 1:37.575 | 1:36.928 | 1:36.368 | 14 |
| 3 | Michael Schumacher | Mercedes | 1:37.517 | 1:37.017 | 1:36.391 | 14 |
| 4 | Mark Webber | Red Bull Racing-Renault | 1:37.172 | 1:37.375 | 1:36.461 | 19 |
| 5 | Kimi Räikkönen | Lotus-Renault | 1:37.961 | 1:36.715 | 1:36.461 | 13 |
| 6 | Sebastian Vettel | Red Bull Racing-Renault | 1:38.102 | 1:37.419 | 1:36.634 | 14 |
| 7 | Romain Grosjean | Lotus-Renault | 1:38.058 | 1:37.338 | 1:36.658 | 14 |
| 8 | Nico Rosberg | Mercedes | 1:37.696 | 1:36.996 | 1:36.664 | 14 |
| 9 | Fernando Alonso | Ferrari | 1:38.151 | 1:37.379 | 1:37.566 | 16 |
| 10 | Sergio Perez | Sauber-Ferrari | 1:37.933 | 1:37.477 | 1:37.698 | 17 |
| 11 | Pastor Maldonado | Williams-Renault | 1:37.789 | 1:37.589 | | 14 |
| 12 | Felipe Massa | Ferrari | 1:38.381 | 1:37.731 | | 15 |
| 13 | Bruno Senna | Williams-Renault | 1:38.437 | 1:37.841 | | 13 |
| 14 | Paul di Resta | Force India-Mercedes | 1:38.325 | 1:37.877 | | 15 |
| 15 | Daniel Ricciardo | STR-Ferrari | 1:38.419 | 1:37.883 | | 14 |
| 16 | Nico Hulkenberg | Force India-Mercedes | 1:38.303 | 1:37.890 | | 13 |
| 17 | Kamui Kobayashi | Sauber-Ferrari | 1:38.372 | 1:38.069 | | 12 |
| 18 | Jean-Eric Vergne | STR-Ferrari | 1:39.077 | | | 7 |
| 19 | Heikki Kovalainen | Caterham-Renault | 1:39.306 | | | 9 |
| 20 | Vitaly Petrov | Caterham-Renault | 1:39.567 | | | 6 |
| 21 | Timo Glock | Marussia-Cosworth | 1:40.903 | | | 8 |
| 22 | Charles Pic | Marussia-Cosworth | 1:41.250 | | | 8 |
| 23 | Pedro de la Rosa | HRT-Cosworth | 1:42.914 | | | 4 |
| 24 | Narain Karthikeyan | HRT-Cosworth | 1:43.655 | | | 6 |
See below for Speedcafe.com's F1 Sepang Race Guide
Open publication – Free publishing – More sepang
Foxsports News Report