Senna Toleman to go under the hammer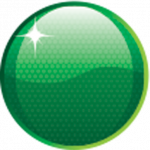 A rare piece of Formula 1 history – one of Ayrton Senna's first ever Formula 1 racing cars from 1984 – is up for auction and will be sold in May at Silverstone.
The Toleman TG184-2 was the car in which Senna shot to prominence at the 1984 Monaco Grand Prix. The rain-soaked affair was canned at a critical moment – just as Senna had got past Alain Prost in the McLaren for the lead. That event formed a critical plot line in the hit movie, SENNA.
It was also the moment that crystallised an exit from Formula 1 for the eponymous Toleman team.
Senna went on to stand on the podium at the British Grand Prix in the car and also finish seventh in Canada.
It has been privately owned for the last 16 years. There is no estimate on the price the car will draw.
See below for Speedcafe.com's exclusive Sepang Race Guide