Sam Walter to make Symmons Ute debut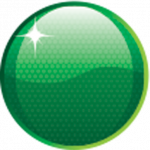 Former V8 Supercars driver Sam Walter has joined a list of drivers making their Auto One V8 Ute Racing Series debuts at Symmons Plains next weekend.
Walter, whose stint in V8 Supercars included the 2009 Phillip Island and Bathurst endurance races, will drive Brad Patton's Big Gun Racing Ford Falcon BF at his home round in Tasmania.
A total of four rookies are expecting to take the start for the second round of the 2012 series, with rising star Jessie Dixon (Ice Break Racing), Aussie Racing Cars competitor Hayley Swanson (Williams Racetech) and versatile veteran Greg Crick (Auto One Wildcard) all joining the class.
According to Walter, not having had the opportunity to drive the ute prior to the meeting is not a concern.
"Being a local boy, I've driven there a few times and know a few handy tricks," he said.
"I've driven a fair few different vehicles at Symmons and once we get through practice I'll understand the car and give it a real go.
"I know they're different to drive but we're heading down there to do well."
While Walter is a former V8 Supercars driver, 19-year-old Dixon is hoping to use the utes series to progress up the motorsport ladder.
"I'm so excited. I've been with the guys (Ice Break Racing) for a while now and it's nice to see that my time has paid off," said Dixon.
"I've had a bit of experience in the ute doing drive days and I hope that it all pays off when I hit the track."
In other V8 Ute news, three new FG model Falcons are expected to make their first appearances at Symmons Plains in the hands of Peter Burnitt, Jason Gomersall and Jeremy Gray.
Seven of the new models appeared in Adelaide, with the FGs of Kris Walton, Ryal Harris, Andrew Fisher and Ryan Hansford sweeping the top four places
A parity test has subsequently been undertaken at Winton, with an adjustment expected to be made ahead of the Tasmanian event.
See below for the Symmons Plains Auto One V8 Ute Racing Series protected by Armor All entry list
| | | | |
| --- | --- | --- | --- |
| # | Team/sponsor | Driver | Model |
| 2 | SEW-Eurodrive Racing | Noel Edge | BF |
| 3 | Sage Automation /Roof Seal | Gary Baxter | VE |
| 4 | Rexel Electrical Supplies | Peter Burnitt | BF |
| 6 | Truckline Racing | Ryan Hansford | FG |
| 7 | SS Inductions/JMG Maintenance | Jeremy Gray | BF |
| 8 | Sieders Racing Team | David Sieders | FG |
| 9 | Jesus Racing | Andrew Fisher | FG |
| 10 | All -Trans Truck & Spares | Joshua Burdon | BF |
| 11 | Coopers Clear Racing | Jack Elsegood | FG |
| 14 | GO KARTING Gold Coast | Sam Walter | BF |
| 20 | Ramjet/Ripshift/Team G M Motorsport | Phonsy Mullan | VE |
| 22 | Thirsty Camel Racing | Craig Dontas | VE |
| 23 | Workhorse Truck Collision Repairs | Ben Kavich | FG |
| 25 | TBA | TBA | VE |
| 26 | STRATCO Racing | Rhys McNally | VE |
| 27 | Bob Jane T-Marts | Kim Jane | VE |
| 37 | iseek Racing/ Nesco | Jason Gomersall | BF |
| 41 | Wanda Paints | Travis Sharpe | VE |
| 42 | Ice Break Racing | Jesse Dixon | VE |
| 43 | Bay Point Developments | Hayley Swanson | VE |
| 44 | TBA | TBA | BF |
| 47 | Hi Tech Motorsport | Grant Johnson | VE |
| 50 | Macmahon Mining & Construction | Gerard McLeod | VE |
| 56 | Monster Energy | Nathan Pretty | VE |
| 58 | Big Gun Racing | Ryal Harris | FG |
| 61 | Bundaberg Racing | Cameron McConville | VE |
| 68 | Rentco Racing | Kris Walton | FG |
| 72 | Western General Body Works | Danny Buzadzic | FG |
| 88 | Wake Up Backpackers | Warren  Millet | VE |
| 92 | West Coast Racing | Jake McNally | VE |
| 99 | RedAss Mexican Food/bp Auburn | Ben Dunn | FG |