Massa pins hopes on chassis change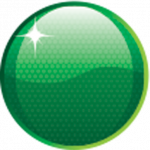 Felipe Massa hopes that a change of chassis will see a dramatic improvement in his form at this weekend's Malaysian Grand Prix.
The Brazilian endured a horror start to his 2012 campaign in Melbourne, qualifying 16th before clashing with countryman Bruno Senna late in the race while running outside the top 10.
Massa had also spun twice in practice, and told reporters in Sepang that the handling of his car was radically different to that experienced in winter testing.
"Every time I drove the car in testing I never had a problem like I had in Australia," said Massa.
"Every day, and the day after with Fernando in the car, there was never anything strange or different.
"And then you arrive in Australia and see that everything is different. It was the main discussion this week, to improve the situation and to find out what has happened. I'm sure we are fine."
Massa failed to score a single podium finish last year, and has largely struggled since returning from the crash that sidelined him from the majority of the 2009 season.
Massa's lack of form, which is currently being exacerbated by an uncompetitive F2012 Ferrari, has led to speculation that Sergio Perez will replace the Brazilian next season.
The 22-year-old Mexican is currently competing in his second Grand Prix season with Sauber, and is a member of the Ferrari Driver Academy
"It's only the first race of the season so it's very early to speculate," said Perez when asked of the possibility of replacing Massa.
"I'm really focused with my team, with Sauber. I think we have a great car and there's nothing more that I can say, just focused on my team, to try to make as many points as possible because we have a very competitive car and I was to trying to make the most out of the car we have."
Perez tested a Ferrari F60 (2009) in September last year alongside fellow FDA driver Jules Bianchi.
See below for Speedcafe.com's F1 Sepang Race Guide