Kelly Racing engine man opts for pedal power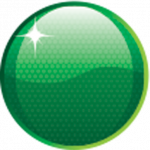 Kelly Racing engine technician Chris Fitzgerald has opted for power of a different kind – all in the name of charity.
Fitzgerald is one of a group of six riders riding from Sydney to Melbourne in the 'Cycle Against Child Poverty', an eight-day ride raising funds for the Gateway Children's Fund in Papua New Guinea.
The team set-off on their epic journey yesterday and are scheduled to arrive in Melbourne on Thursday. The group aim to cover an average of 120 kilometres a day
Fitzgerald, usually accustomed to tuning the 650-horsepower race engines in Greg Murphy's #51 Pepsi Max Commodore and Karl Reindler's #11 Fair Dinkum Sheds Commodore, doesn't mind resorting to his own power for transportation.
As a keen cyclist and triathlon competitor, Fitzgerald said that he enjoyed the challenge of pushing his body through such a tough task.
"As a team we're just a bunch of mates that catch up for a ride once a week," said Fitzgerald.
"We enjoy keeping fit, challenging ourselves physically and taking ourselves our of our comfort zone.
"In the engine department at Kelly Racing we work hard to get the most out of our engines and I treat my cycling the same way – pushing to get the most out of myself.
"It's a big challenge we have ahead but I've been looking forward to this for months and it's great that we can do it in the name of charity and raise some money along the way."
The Gateway Children's Fund is a multi-level Child Development Project (CDP), aimed at practically improving the lives of PNG children. The project has at its core, a focus on meeting the needs of the whole child, thus improving their current situation, releasing them from poverty, and assisting them in realising brighter futures.
For more updates and images from the ride, as well as information on auction items to raise funds, CLICK HERE for the Cycle Against Child Poverty's Facebook page.