Davison scores V8 SuperTourers endurance seat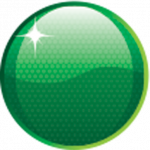 Leading Porsche Carerra Cup driver Alex Davison has secured a drive in the V8 SuperTourers endurances races.
Davison, will team up with Andy Knight in his Gulf-backed Falcon for the three endurance races in August, September and October this year.
Andy Knight Motorsport team manager Andy Neale says that scoring Davison's signature for the endurance races is a sign of the high levels the team is aiming to operate at.
"We have pushed really hard to sign up the highest caliber co-driver for Andy Knight in the V8 SuperTourer series," Neale said.
"Getting Alex on board the programme is very exciting for the team.
"This announcement really demonstrates the team intend to be key players in this inaugural season of V8 SuperTourers."
Davison, a former full-time V8 Supercars driver, was left without a ride this year after being replaced by Lee Holdsworth in the #4 IRWIN Falcon.
Davison switched to Carrera Cup with McElrea Racing, scoring a win on his return to the category at the Clipsal 500. He currently sits second in the title behind Craig Baird.
The Gold Coast resident will gave an opportunity to drive the car this weekend, plus more tests, before his competition debut at Taupo on August 10-12.
"I am really excited to be joining Andy Knight Motorsport for the three endurance races later this year and can't wait to have a drive of the car this weekend," Davison said.
"I've heard great thing about the new cars and the championship as a whole and really wanted to get involved, so when the opportunity came up to join Andy and his team, I jumped at the chance."
For the V8 Supercars Championship endurance races, Davison is set to team-up with James Moffat in the #18 Team Norton DJR Ford.