James Courtney: HRT has a lot of work to do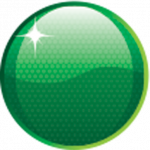 Holden Racing Team driver James Courtney says that the factory team needs to make significant gains before it can be considered a genuine threat in this year's V8 Supercars Championship.
The 2010 V8 Supercars champion currently languishes in last place in the V8 title after a series of mechanical failures – both at the Clipsal 500 and the non-championship event at Albert Park.
Courtney and his influential UK-based manager Alan Gow met with the Holden Racing Team chiefs yesterday to find fast and effective solutions to the team's on-track speed and reliability issues.
Courtney told Speedcafe.com that Gow's visit to Australia and HRT was scheduled and not a mercy mission.
THE FINAL RACE OF THE 2023 REPCO SUPERCARS CHAMPIONSHIP ON ONE OF THE WORLD'S BEST STREET CIRCUITS. GO ALL IN AT THE VAILO ADELAIDE 500, CLICK HERE TO BUY TICKETS
After an engine failure in Saturday's Clipsal 500, followed by two tail shaft failures on Sunday, Courtney's chance to bank valuable testing at Albert Park was hampered when his #22 Commodore suffered peddle box and rear caliper issues during practice and qualifying.
To make matters worse, he was the catalyst for the spectacular multi-car wreck at the Grand Prix after making contact with Jamie Whincup in Saturday's race.
For the man who was the hottest property in the sport a year ago, it has been a disastrous start to the 2012 season.
Courtney's problems have been made harder to swallow, given that his team-mate Garth Tander sits third in the championship, including an overall podium at Albert Park.
Courtney says that HRT's hierarchy, including new managing director Steve Hallum, are looking into the situation.
"As a team, for us to be fighting as a serious contender in the championship, we've got improvements we have to make," Courtney told Speedcafe.com.
"We need to do a lot of work to be a consistent performer and be knocking on the door of FPR and Triple Eight. They have both come out of the gates with very good packages this year, and they've been really quite strong.
"Outright pace, they've got it over myself and Garth. Garth is definitely no where near happy with his pace either, similar to myself."
First and foremost, Courtney says that the mechanical failures on his car must be sorted.
"The mechanical failures haven't stopped, they've continued," Courtney said.
"We're working through that as a team, putting procedures in place to eliminate that stuff.
"Every time you have something go wrong with the car it directly affects your performance on the circuit – whether you lose a position in the race or you lose track time. Whenever there's a failure or a component doesn't work correctly, it directly affects your result.
"We need to iron out all those problems and get on with trying to find some car speed."
But can Courtney comeback and be a championship contender in 2012? The former champ refused to rule himself out of contending for this year's title, despite the poor start.
"No way is it over. There's a long way to go yet," he said.
"Everyone's goal here is the championship and it's far from over.
"Steve Hallam has been here for a couple of months now. He's been looking at the procedures, the people we have, the positions they are in. HRT has the budget, personel and the facility. I think we just have to get the mixture to the cake right, and we'll be winning baking contests very shortly!"
The V8 Supercars return to the track next weekend for the Tasmania Challenge (March 30-April 1).