Force India/Caterham copying case closed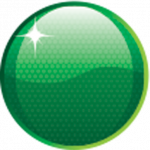 Force India's almost two-year legal case against aerodynamic specialists Aerolab has finally been settled in London's High Court of Justice.
The court ruled that "Force India has come nowhere near establishing" its claim that Aerolab had systematically copied key parts of the team's 2009 car when consulting with Lotus Racing (now Caterham) on their 2010 effort.
Aerolab had terminated its contract with Force India due to non-payment just days before beginning its new association with Lotus Racing.
Current Caterham technical officer Mike Gascoyne was at the centre of the dispute, having had a long association with Aerolab, and having acted as the technical chief for both teams at the time of using the wind tunnel.
Mr Justice Arnold presided over the 14 day trial – awarding €850,000 (A$1,300,000) in unpaid fees to Aerolab.
Force India was simultaneously awarded €25,000 (A$38,000) for Aerolab designers having engaged in "opportunistic copying of CAD files by CAD designers in order to take a short cut" while working on the Lotus.
Aerolab's managing director Jean-Claude Migeot released a statement following the verdict, accusing Force India of legal gamesmanship.
"It has taken a long time but I am extremely happy and relieved to see 1Malaysia Racing Team (the company behind the now Caterham F1 Team) and Mike Gascoyne cleared of any wrongdoing," said Migeot.
"I have always felt that the case was only initiated by Force India as a means to delay payment for outstanding work.
"With the Court having now examined the often extremely technical aspects of the evidence and come to the decision it has, my viewpoint has not altered."
According to Force India, the judgement will now be referred to the FIA for further consideration, while criminal cases in Italy against Gascoyne, (Caterham team owner) Tony Fernandes and Migeot remain ongoing.
The 2012 Formula 1 World Championship continues this weekend in Malaysia. See below for Speedcafe.com's Sepang Race Guide.