Barbagallo Raceway taking shape for V8 round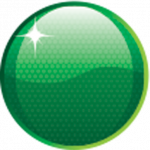 Barbagallo Raceway's redesigned and restructured pit facility is on-track to be completed for the Trading Post Perth Challenge on May 4-6.
All of the major infrastructure for the new buildings – both on the inside and outside of the track – are in place, with the total cost of the project estimated at $10 million.
The only significant work that needs to be completed is the laying of the asphalt in pit lane.
The additions to the facilities include a brand-new infield pit building, a spectator overpass, new structures for officials and media, plus a new medical centre.
While Speedcafe.com's image gallery below shows that the circuit still has significant work to do in the 43 days leading up the V8 Supercars event, West Australian Sporting Car Club general manager Malcolm Bulley says that meeting the deadline will not be a problem.
"It was always going to be tight," Bulley told Speedcafe.com.
"We had just over a three-month time frame, which is quicker than you usually build a house in. We still have a huge amount of work to do, but we're going to make it.
"All the major works have been done. The only major piece of major infrastructure that we need to do is laying asphalt in pit lane itself.
"Apart from that, the medical centre and the first-aid post are being manufactured off site, so they'll be delivered next week, ready to roll.
"Realistically, it's the trades who are finishing off the wiring and the cabling at the moment."
CAMS will conduct an inspection on the new facilities in early April, followed by a state race meeting to 'christen' the new facility before the V8 Supercars return to the west in May.
See below for Speedcafe.com's gallery on the construction progress at Barbagallo Raceway.
[nggallery id=108]