Sepang Formula 1 Race Guide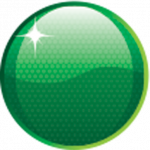 By Speedcafe.com
Wednesday 21st March, 2012 - 9:20pm
Speedcafe.com's Race Guide to this weekend's Malaysian Grand Prix is now available.
Just days after leaving Albert Park, the Formula 1 teams will be back in action in Sepang, where the true form of the 2012 season is likely to be on show.
Mercedes looms as the biggest wildcard after the Australian Grand Prix, where the team's cars proved quick in qualifying but failed to score any points on Sunday afternoon.
Speedcafe.com's Sepang Race Guide features profiles, statistics and analysis on every driver and team.
Click below to begin reading
Comments are closed.