Robin Judd aims for Sydney speed to continue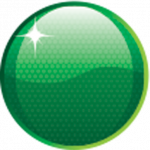 The West Aussie took his Aeroflow/William Buck Chartered Accountants Studebaker to the final at the last round in Perth, only to bow out to arch rival, John Zappia. His success rate in Sydney is strong – and in testing last year set a 5.779 second pass at Sydney Dragway – unofficially the fastest by a Doorslammer racer in Australia.
"The Perth Motorplex maybe our home track, but Sydney Dragway is our most successful," Judd said.
"Our car likes Sydney. We have performed better at more Pro Series events there than anywhere else. For some reason, it seems to have better traction out past the start line, which suits our tune-up because we can keep the power in it without the risk of losing traction and causing grief."
Judd believes his conservatism on the line cost him the win in Perth – and he'll be going all out this weekend to rectify that.
"I became over cautious at the Westernationals. This coupled with a shallow staging technique probably cost me the race. My 0.201sec in the final was unacceptable and uncharacteristic. I am confident I can shave a tenth (of a second) or so off that," Judd said.
"My average reaction time is something like 0.14sec, if I had have achieved that I would have won the Westernationals. My goal is to consistently get under 0.10sec reaction time in Sydney and I will be practicing during qualifying to try and achieve that."
The fourth round of the ANDRA Pro Series Top Doorslammer Championship will be joined by the Australian Pro Stock Championship and Pro Stock Motorcycle Championship at Sydney Dragway this Saturday and Sunday.
Robin Judd is looking for his love affair with Sydney Dragway to continue this weekend, aiming to become the first Australian Top Doorslammer driver – officially – into the 5.7 second bracket and to move forward from his current third placing in the ANDRA Pro Series Championship chase.