Bahrain to focus on local racing before V8s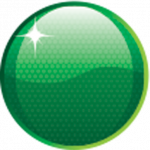 The CEO of the Bahrain International Circuit has spoken about its desire to build its domestic racing culture before bringing the V8 Supercars Championship back to the country.
This year, the Bahrain circuit has hosted its own 'Supercars' championship, with two different types of cars competing – the original Walkinshaw Performance-built Chevrolet Luminas (SC06), plus the newer range of cars (SC09).
Having only held its first motor race in the country in 2004, the category is starting to gain a following.
There has also been a significant increase in karting in the country in the past years.
THE FINAL RACE OF THE 2023 REPCO SUPERCARS CHAMPIONSHIP ON ONE OF THE WORLD'S BEST STREET CIRCUITS. GO ALL IN AT THE VAILO ADELAIDE 500, CLICK HERE TO BUY TICKETS
BIC's CEO Shaikh Salman bin Isa Al Khalifa says that the culture of racing needs to grow within the community before it will considering bringing the V8 Supercars Championship, or any other international saloon car category, back to Bahrain.
"We need the feeder," Al Khalifa told Speedcafe.com.
"What we realised in that whole exercise (of having V8 Supercars in Bahrain) is how long it takes to grown that history and foundations.
"I'm pretty sure V8 Supercars would understand that their category didn't start in three or four years. It had a long history of racing in the country – there was Peter Brock and Dick Johnson. They had a great head start.
"V8s can't come all the way to Middle East for one or two races, and there are people who can't see the point. Other than the money and the great experience, it didn't make sense. We have to see the benefit."
The news of Bahrain's desire to hold off on hosting a V8 Supercars event in the immediate future rules it out of joining the championship this year as its 'TBA' round, which is yet to have a circuit allocated to its November 9-11 date.
The V8 Supercars will head back to the Middle East this year, supporting the Formula 1 Grand Prix at Abu Dhabi in November – a week before the 'TBA' date.
CLICK HERE for Speedcafe.com's extensive 'Cafe Chat' with Al Khalifa, discussing the country's upcoming Grand Prix, how it has dealt with the political unrest in the region and the future of V8 Supercars in the Middle East.