V8 drivers call for AGP format review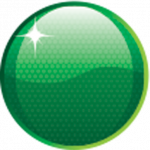 Leading V8 Supercars drivers have called for changes to the category's Albert Park race format ahead of next year's Australian Grand Prix.
The weekend saw just three sets of soft and two sets of hard tyres allocated to cover a qualifying session, a 'drop zone' qualifying race and three feature races.
With both compounds required to be used in the three feature races, either pitting at the end of the opening or penultimate laps proved to be the most popular strategies – a situation that created largely spread-out racing.
Allowing teams the freedom to choose between completing the qualifying race on the hard or soft tyres proved to further confuse the three feature races, which the teams entered with differing tyre banks pending their earlier strategies.
Race 4 winner Shane van Gisbergen believes the format was unnecessarily convoluted.
"The format was a little bit confusing," said van Gisbergen.
"There were people running on softs and then pitting on the last lap, or pitting at the end of the first lap.
"It was hard to understand and that needs to be looked at."
Fujitsu Racing's Michael Caruso said that utilising only the soft compound for the entire meeting would reduce the confusion while increasing the entertainment level.
"Every race where we do full softs, there's more passing," he told Speedcafe.com.
"If everyone got a brand-new set of softs, have a good 20 lap race, there's going to be passing, 100 percent.
"There is good tyre degradation at Albert Park, as we've seen every other round. You'd have people coming through from the back who didn't qualify good, and vice versa."
Despite largely negative reaction from within the paddock following the use of mixed tyre races at Albert Park last year, V8 Supercars has increased the number of mixed tyre championship events from two to 11 this season.
The use of 'drop zone' style gimmicks at Albert Park are likely to be a thing of the past, however, if the event becomes a championship round in the future.
The AGP meeting's possible inclusion in the championship is believed to hinge on the category's new television rights deal, which is currently being negotiated ahead of 2013.
While Network Ten's rights to the Albert Park event as part of its Formula One contract clashes with the V8 Supercars Championship's Network Seven allegiance, switching to Ten or moving to individual event deals with broadcasters would remove the hurdle.
CLICK HERE for Speedcafe.com's previous story on V8 Supercars' television rights negotiations.