HRT 'captures' new sponsor for 2012 season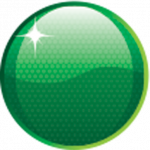 The Holden Racing Team has confirmed a new sponsor for the balance of the 2012 V8 Supercars Championship.
Leading adventure camera brand Contour has announced a sponsorship agreement with the factory Holden team, with Contour branding across both HRT cars.
Branding includes external logo placement on the 'C pillar' of each car, plus the race cars will also be fitted with Contour cameras during selected test days.
Gil Elliott, Director of Meeco Sales, Contour's Australian distributor, said the agreement represents a strong brand and product synergy.
"As the exclusive distributors for Contour in Australia, we are proud to announce this relationship with Holden's official factory racing team," Elliott said.
"Contour cameras are a perfect brand fit for Holden Racing Team as they are designed as a stylist high performance product built to capture the best action footage in the toughest of environments."
Marketing Manager for Holden Racing Team Rhett Beere says he is pleased to confirm the new sponsorship deal.
"We are looking forward to this partnership with Contour cameras and Holden Racing Team," he said.
"Using the cameras will be a great way for us to help fans get even closer to what goes on during a Holden Racing Team race day."