Bathurst Motor Festival entries released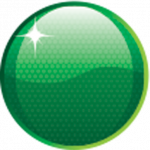 In excess of 280 competition vehicles will descend on Mount Panorama over the upcoming Easter weekend for the 2012 Bathurst Motor Festival.
The Formula 3 Australian Drivers' Championship will headline the meeting, with the Bathurst event coming just a week after the open-wheel class completes its second round with the V8 Supercars at Symmons Plains.
A total of 18 cars have been entered for Bathurst, although not all are expected to reach the grid.
Of those confirmed, the Jon Mills and Harvest Motorsport Mygales will join the field in Tasmania ahead of their Bathurst assaults, while Ben Gersekowski will complete both events in Cooltemp Racing's F304 after crashing his regular mount in Adelaide.
The FW1 Aussie Racing Cars Series will also feature on the BMF program, alongside races for Production Sports Car, HQ Holden and Group N Touring Cars.
The NSW Road Racing Drivers Club and Porsche Club NSW will also hold regularity events across the weekend.
Formula 3
| | | | | |
| --- | --- | --- | --- | --- |
| # | Competitor/Sponsor | Driver | Make / Model | Class |
| 1 | Gilmour Racing / WASH IT.com.au | Chris Gilmor | Dallara F307 – Mercedes Benz | C |
| 2 | Astuti Motorsport / Yellow Tail Wines | Mathew Sofi | Dallara F307 – Mugen Honda | C |
| 3 | Team BRM / Magro Motorsport | John Margo | Dallara F307 – Mercedes Benz | C |
| 4 | Team BRM | Jordan Skinner | Dallara F307 – Mercedes Benz | C |
| 5 | Team BRM | TBA | Dallara F307 – Mercedes Benz | C |
| 6 | R-Tek Motorsport | TBA | Dallara F307 – Mercedes Benz | C |
| 7 | R-Tek Motorsport / Forpark Australia | Steel Guiliana | Dallara F307 – Mercedes Benz | C |
| 8 | R-Tek Motorsport | TBA | Dallara F304 – Spiess Opel | N |
| 9 | R-Tek Motorsport | Adrian Cottrell | Dallara F304 – Spiess Opel | C |
| 11 | Astuti Motorsport   / Yellow Tail Wines | Chris Vlok | Dallara F307 – Renault Sodemo | C |
| 22 | LORD Structural Adhesives | Lockie Marshall | Dallara F304 – Renault Sodemo | N |
| 25 | Tim Macrow Racing | Tim Macrow | Dallara F304 – Renault Sodemo | N |
| 32 | National Surgical | Jon Mills | Mygale M07 – Mercedes Benz | C |
| 42 | BF Racing / Vic's Timbers & Dressing | Ben Gersekowski | Dallara F304 – Spiess Opel | N |
| 46 | Harvest Motorsport | TBA | Mygale M08 – Mercedes Benz | C |
| 47 | G Force Motorsport / Mygale Australia | TBA | Mygale M07 – Mercedes Benz | C |
| 66 | AGI Sport | Nathan Gotch | Dallara F304 – Renault Sodemo | C |
| 93 | BF Racing | Hayden Cooper | Dallara F304 – Spiess Opel | N |
FW1 Aussie Racing Cars
| | | | | |
| --- | --- | --- | --- | --- |
| # | Competitor/Sponsor | Driver | Make / Model | Class |
| 1 | My Race Team | Adrian Cottrell | Toyota Aurion | A |
| 2 | BC Coatings / VEK Tools | Richard Fricker | Commodore | AM |
| 5 | ESP Print Management | Michael Hovey | Toyota Aurion | AM |
| 7 | TBA | TBA | Commodore | AR |
| 8 | Vodafone | Mark Griffin | Toyota Aurion | AM |
| 9 | Australian Hardfloor Maintenance | Tony Martin | Commodore | AM |
| 10 | VEK Tools | Tim Miles | Commodore | AR |
| 4 | LAFMEMME Acadamy of Motorsport | Lauren Grey | Commodore | AR |
| 15 | RDA Brakes | Tom Drewer | Toyota Aurion | AM |
| 16 | FW1 Cleaning Wax | Travis Edwards | Commodore | A |
| 18 | Australec / Siemon | Kyle Clews | Commodore | A |
| | Betta Computer Services | Troy Adams | Falcon | A |
| 20 | Artmetal Racing Team | Dean Cottrell | Commodore | AM |
| 29 | Derek Pingel Racing / Mitre 10 | Brendon Pingel | Toyota Aurion | A |
| 30 | The Torque Team | Grant Ludbey | Falcon | AM |
| 34 | Parts Plus Smithfield | Mark Duckworth | Falcon | AM |
| 36 | FW1 Cleaning Wax Racing Team | Darren Chamberlin | Toyota Aurion | A |
| 38 | Armstong Motorsport | Ruth Bowler | Ford Coupe | AM |
| 39 | My Race Team | Justin Ruggier | Commodore | A |
| 40 | Artmetal Racing Team | Kym Cottrell | Falcon | AM |
| 42 | Young Racing | Trent Young | Falcon | A |
| 48 | Townsend Racing | Nathan Townsend | Falcon | AR |
| 50 | Kart Equip Racing | John Reynolds | Falcon | AM |
| 53 | Allen Smith Racing | Allen Smith | Falcon | AM |
| 55 | Advan / Owen Truss Race Team | Tyler Owen | Toyota Aurion | A |
| 58 | DIY Beer | Shane Harrison | Falcon | AC |
| 60 | Spray Booth Services | Sam Chester | Falcon | AM |
| 61 | Health Scope / Racer | Peter Carr | Toyota Aurion | A |
| 64 | AMP Power | Craig Woods | Falcon | AR |
| 65 | The Torque Team | Glen McNamara | FJ Holden | AC |
| 66 | Yamalube / Clements Motorsport | Mark Clements | Toyota Aurion | AM |
| 67 | TBA | TBA | Falcon | AM |
| 69 | Trussworks Racing | Jamie Sharp | Falcon | A |
| 71 | Collins Racing Team | Jason Collins | Falcon | A |
| 73 | Buildco | Tom Vucicevic | Falcon | A |
| 74 | VIP Petfoods | Darrin Masini | Falcon | A |
| 75 | L&H / Clipsal | Adam Sharp | Commodore | AM |
| 80 | VIP Petfoods | Maurice Masini | Falcon | A |
| 84 | Davies Race Team | Craig Davies | Falcon | A |
| 89 | Ben Dowley Racing | Ben Dowley | Falcon | A |
| 91 | Hay Racing | Rob Hey | Commodore | AM |
| 93 | Overland Electrical Racing | Brock Hedon | Commodore | A |
| 94 | Pedi Med Racing | Adam Burgess | Commodore | A |
| 95 | Big Kart Track | Simon Smith | Falcon | A |
| 96 | Freeworld Racing | Shane Howard | Falcon | AC |
| 98 | STR Builders Racing | Scott Nichols | Falcon | AM |
| 99 | Tuggeranong Trans & Brake | Mark Tarrant | Ford Coupe | AM |
| TBA | Mini Digger Racing | Scott McGregor | | |
| TBA | Allen Smith Racing | TBA | Falcon | AM |
| | TBA | TBA | Falcon | |
Production Sports Cars
| | | | | | |
| --- | --- | --- | --- | --- | --- |
| # | Competitor/Sponsor | Driver 1 | Driver 2 | Make / Model | Class |
| 1 | Excalibur Racing | Neale Muston | | Porsche 997 Cup | A |
| 2 | Shannon Civil | Russell Bayley | | Chev Corvette | A |
| 3 | L W Parry Engineering | Adam Moore | Adam Spence | Renault Spider | B |
| 4 | Property Investment Store | Anthony Soole | Andrew Fisher | Lotus Elise | A |
| 6 | Moodie & Associates | Tony Moodie | | Porsche GT3 | A |
| 8 | Straight 8 Racing | Iain Pretty | | Roaring Forties GT40 | A |
| 11 | Strathfield Car Radio | Nik Prieston | | Porsche 994 S2 | D |
| 12 | Fleetparts Australia | Andrew Thomas | | Mazda Mx5 | E |
| 13 | AGM Engineering | Mark Stinson | | Nissan Silvia | B |
| 18 | Adnet Technology | Stephen Borness | | Porsche Carrera 3.0 | D |
| 21 | Graham Lusty Trailers | Graham Lusty | | Nissan R35 GTR | A |
| 22 | Anderson Motorsport | Brian Anderson | Ed Chivers | Porsche Boxster S | c |
| 23 | Massel Racing | Michael Caine | | Mazda RX7 | B |
| 26 | Outbound Racing | Keith Kassulke | | Nissan R32 GTR | B |
| 28 | CUE | Justin Levis | Bill Pye | Lotus Elise | A |
| 29 | Chris Stannard | Chris Stannard | Gerry Murphy | Porsche RSCS | B |
| 30 | Porsche Centre Canberra | Grant Hanslow | | Porsche GT3 RSR | A |
| 31 | Kirrapak Sheetmetal | Tim Mackie | Scott Bargwanna | Lotus Elise HPE | A |
| 32 | Kirrapak Sheetmetal | David Mackie | Simon Scuffham | Lotus Elise HPE | A |
| 35 | Rentcorp Forklifts | Indirian Padayachee | | Porsche GT3 | A |
| 36 | Fire Rating Solutions | Matthew Turnbull | Michael Garner | Porsche GT3 Cup | A |
| 41 | Balance Recruitment | Simon Hogg | Geoff Morgan | Lotus Elise | A |
| 46 | Anthony Skinner | Anthony Skinner | | Porsche GT3 | A |
| 51 | IMAK/KWIKMIT | Andrew Macpherson | Ben Porter | Lotus Exige S | A |
| 55 | Sportique | Sam Silvestro | | Mazda RX7 | A |
| 65 | Daytona Sports Cars | Jamie Augustine | Andrew Miedecke | Daytona Coupe | A |
| 71 | Maxident | Max Baerlocher | George Pethard | Lotus Elise | B |
| 73 | GT Racing | Glenn Townsend | Arthur Megaitis | Lotus Elise | A |
| 74 | D&D Mailing Serivces | Michael Goedheer | Paul Girt | Porsche GT3 | A |
| 75 | Hyrdawash | Michael Hall | Steven Head | Mazda MX5 | C |
| 77 | Bill Elder Wealth Management | Sam Chester | James Ward | Mazda RX7 SP | A |
| 78 | East Cost Suspension | Paul Dortkamp | | Porsche 928 | B |
| 79 | Domatech Pty Ltd | Shane Domaschenz | | Mitsubishi FTO | C |
| 81 | NESCO | Ash Lowe | Grant Bromley | Mazda MX5 | E |
| 86 | Urban Arrangments | Angela Coradine | | Lotus Elise | C |
| 98 | RSWPHOTOS.NET | Nick Martinenko | Matilda Mravicic | Mazda MX5 | B |
| 99 | Report Factory | Peter Lucas | Garth Walden | Lotus Elise HPE | A |
| | TBA | Callum Ballinger | Callum Ballinger | Ginetta | A |
| | TBA | Kerry Finn | Kerry Finn | Ginetta | A |
Group N
| | | | | | |
| --- | --- | --- | --- | --- | --- |
| # | Competitor/Sponsor | Driver | State | Make / Model | Class |
| 3 | Ron Blake | Ron Blake | QLD | Torana GTR XUI | Nc |
| 6 | Bob Sudall | Bob Sudall | QLD | Mazda RX 2 | Nc |
| 7 | Bob Haegerty | Bob Haegerty | QLD | Mazda RX 2 | Nc |
| 8 | Bruce Dummett | Bruce Dummett | QLD | Torana GTR XUI | Nc |
| 11 | Michael Anderson | Michael Anderson | NSW | Ford Falcon XY | Nc |
| 15 | Darryl Hansen | Darryl Hansen | WA | Ford Mustang | Nc |
| 22 | Warren Bossie | Warren Bossie | NSW | Holden Torana | Nc |
| 25 | Justin Brown | Justin Brown | VIC | BMW 2002 | Nc |
| 33 | Quentin Bland | Quentin Bland | NSW | Ford Capri | Nc |
| 38 | Leon Bell | Leon Bell | TAS | Holden Monaro | Nc |
| 39 | Douglas Growcott | Douglas Growcott | VIC | Torana GTR XUI | Nc |
| 42 | Teresa Campbell | Teresa Campbell | QLD | Torana GTR XUI | Nc |
| 45 | Darryl Heyden | Darryl Heyden | NSW | Mini Cooper S | Nc |
| 72 | Phillip Barrow | Phillip Barrow | VIC | Holden FJ | Nb |
| 81 | Robert Southouse | Robert Southouse | VIC | Holden 48/215 | Nb |
| 82 | Cam Worner | Cam Worner | NSW | Ford Falcon | Nc |
| 88 | Greg Toepfer | Greg Toepfer | NSW | Holden HQ | Nc |
| 92 | Stephen Shepard | Stephen Shepard | NSW | Mazda RX-2 | Nc |
| 95 | Matt Clift | Matt Clift | QLD | Mazda RX-2 | Nc |
| 96 | John Clarke | John Clarke | VIC | Ford Mustang | Nb |
| 116 | Greg Schwenke | Greg Schwenke | NSW | Mazda RX-2 | Nc |
| 132 | Bob Munday | Bob Munday | NSW | Ford Mustang | Nb |
| 145 | Paul Cameron | Paul Cameron | NSW | Holden Torana | Nc |
| 161 | Colin Simpson | Colin Simpson | NSW | Holden Torana | Nc |
| 333 | Troy Williams | Troy Williams | NSW | Ford Mustang | Nb |
| 350 | Brian Potts | Brian Potts | NSW | Holden Monaro | Nc |
| 777 | Fred Brain | Fred Brain | NSW | Holden Monaro | Nc |
HQ Holdens
| | | | | |
| --- | --- | --- | --- | --- |
| # | Competitor/Sponsor | Driver 1 | Driver 2 | Make |
| 1 | Don Green Engineering | Peter Green Jnr | Tony Virag | HQ Holden |
| 2 | Crossroads | Dale Stacey | Greg Praciak | HQ Holden |
| 3 | Toowoomba Steering & Suspension | Gary Bonwick | Jamie Furness | HQ Holden |
| 4 | Tascar Motorsport / WMS | Barry Cassidy | Self | HQ Holden |
| 5 | Tascar Motorsport / WMS | John Wise | Self | HQ Holden |
| 6 | HQ Racing.org | TBA | TBA | HQ Holden |
| 7 | South Coast Custom Australia (SCC) | Heather Spurle | Self | HQ Holden |
| 8 | Toowong Smash Repairs | Brett Baker | Self | HQ Holden |
| 9 | Cleaning Essentials | Gary Spies | Self | HQ Holden |
| 10 | Don Green Engineering | Clinton Green | Chris Buckley | HQ Holden |
| 11 | "XZILR8" events | TBA | TBA | HQ Holden |
| 12 | Legend Motorsport | Jason Bell | Duanne Preece | HQ Holden |
| 14 | Surfers Rent A Car.com.au | TBA | TBA | HQ Holden |
| 15 | Fleetsmart Truck & Trailer Rentals | Michael Kavich | TBA | HQ Holden |
| 17 | "XZILR8" events | Ian McLean | S Spry | HQ Holden |
| 18 | HQ Racing.org | TBA | TBA | HQ Holden |
| 19 | Prospect Refridgeration | Ian Wan Lum | Peter Evenden | HQ Holden |
| 20 | echo.3 | Mike George | D Tessari | HQ Holden |
| 22 | "XZILR8" events | Ossie Deverall | Tony Shanks | HQ Holden |
| 25 | HQ Racing.org | Alan Hill | Self | HQ Holden |
| 27 | Kandi Realty/Lovering Motorsport | Kyle Lovering | Self | HQ Holden |
| 31 | "XZILR8" events | TBA | TBA | HQ Holden |
| 33 | Security Merchants | Rod Raatjes | Self | HQ Holden |
| 36 | Surfers Rent A Car.com.au | Shannon Banks | Jeff Proud | HQ Holden |
| 37 | Zoo Southern Allstars | Brett Turner | Self | HQ Holden |
| 38 | "XZILR8" events | Anthony Beggs | T Stolz | HQ Holden |
| 40 | On Track Experience | Garry Mennell | Steve Briffa | HQ Holden |
| 41 | J.W.Autogas | John Agosta | Self | HQ Holden |
| 49 | CJ Racing/Boys from the Bush Racing | Greg King | Self | HQ Holden |
| 51 | H&R Block | Craig Milvain | Self | HQ Holden |
| 53 | Algona mount Panarama Estate | Jeff Mulligan | Self | HQ Holden |
| 65 | HQ Racing.org | TBA | TBA | HQ Holden |
| 66 | Kenna Transport | James Kenna | Self | HQ Holden |
| 67 | ER24 Paramedical Services | Jason Brooker | Self | HQ Holden |
| 68 | Pilkington Motorsport | Kieren Pilkington | Garry Pilkington | HQ Holden |
| 69 | "XZILR8" events | Andy Williams | Kevin Stoopman | HQ Holden |
| 70 | EAMS/Boys from the Bush Racing | David Redgrave | Self | HQ Holden |
| 71 | Sunnyoaks Pty Ltd | Warren Trewin | Self | HQ Holden |
| 72 | Boys from the Bush Racing | Darren Meyer | Self | HQ Holden |
| 73 | Petersons Automotive | David Peters | Self | HQ Holden |
| 74 | EAMS/Boys from the Bush Racing | Mark Peterson | Self | HQ Holden |
| 75 | HQ Racing.org | TBA | TBA | HQ Holden |
| 78 | Holton Spares | Steve Williams | Self | HQ Holden |
| 81 | 69 Designs | Paul Butler | Rod Dawson | HQ Holden |
| 83 | Parkside Automotive | Wayne Nichols | Dan Sheedy | HQ Holden |
| 84 | Surfers Rent A Car.com.au | TBA | TBA | HQ Holden |
| 86 | HQ Racing.org | Brett Osborn | Self | HQ Holden |
| 90 | Brett Jenkins Engineering | Eric Hill | Graham Francis | HQ Holden |
| 91 | Ironfarmers Parts & Equipment | Ian Mundell | Self | HQ Holden |
| 92 | Entire Cabinets | David Keleher | Self | HQ Holden |
| 94 | Sumitt Power Hire | Colin Selby-Adams | Self | HQ Holden |
| 95 | "XZILR8" events | TBA | TBA | HQ Holden |
| 99 | Mt Noorat Freighters | Tony Maloney | Self | HQ Holden |
| 100 | Surfers Rent A Car.com.au | TBA | TBA | HQ Holden |