Ambrose re-ignites Bathurst 2005 crash debate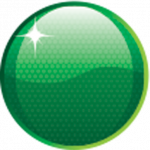 Seven years may have passed since Marcos Ambrose left the V8 Supercars Championship, but, as it turns out, his past racing life is never far from his mind.
The two-time V8 Supercars champion turned full-time NASCAR Sprint Cup driver recently told NASCAR reporter Jeff Gluck that he regrets he didn't "punch" Greg Murphy during the pair's heated exchange at Bathurst in 2005.
The controversial incident occurred at Mount Panorama on lap 145 (of 161). A Safety Car had bunched up the field, and on the restart, Murphy and Ambrose touched on the exit of Turn 2 (Griffins Bend). Heading up the hill towards The Cutting, Ambrose edged ahead, but Murphy was not ready to concede to his Ford adversary. The pair made contact, launching Ambrose's Pirtek-backed Ford into (and almost over) the wall.
Both Ambrose, Murphy and a number of other cars, were eliminated from the race in the pile-up.
In the recent interview, Ambrose was asked "Is there anything you've done on the track you regret?"
The Tasmanian native's response was pointed directly towards Murphy.
"Anything I regret? Yeah. There was a guy in Australia – Bathurst, 2005 – and he took me out of the race," Ambrose recalled.
"We had a bit of a shouting match, and I just regret I didn't punch him."
Ambrose and Murphy were two of V8 Supercars' fiercest rivals, and were known for not seeing eye-to-eye.
The Bathurst 2005 incident was not the only time these two came to blows. They were involved in a heated media conference at Surfers Paradise in 2004 after an alleged 'brake test' incident between Ambrose and Murphy's then-team-mate Rick Kelly.
When told of Ambrose's latest comments about the 2005 accident, Murphy said he was not surprised that Ambrose still has that moment in their careers at the top of his mind.
"That's a real shame that Marcos thinks that he was odds on to win that race," Murphy told Speedcafe.com.
"The reality is that neither of us were going to win.
"The fact that he believes I took him out shows he is still living in a delusional world."
The Holden Racing Team's Mark Skaife and Todd Kelly went on to win the 2005 Bathurst 1000 ahead of the late Jason Richards and Jamie Whincup.
The last time that Murphy and Ambrose spoke was during Speed's coverage of last year's Great Race where the network 'surprised' Ambrose by putting Murphy in the coverage while speaking to Ambrose, who was on his phone in Kansas.
CLICK HERE for the full interview between journalist Gluck and Ambrose.
See below for video of the controversial Bathurst 2005 accident.
See below for Murphy's 'surprise' chat with Ambrose during Speed's coverage of last year's Bathurst 1000.