Keselowski wins at Bristol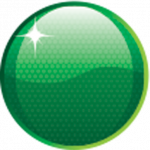 Brad Keselowski has scored his second-straight victory at the 'World's Fastest Halfmile' winning the Food City 500 at Bristol Motor Speedway.
After winning the IRWIN Tools Night Race in August, Keseloswki mastered the 0.533-mile short track and scored his fifth Sprint Cup career victory.
The win was the 10th for Penske at the NASCAR coliseum – all have come from the #2 car; Rusty Wallace and Kurt Busch being the other drivers.
The driver of the Miller Lite Dodge battled throughout the race with Matt Kenseth, getting the better of the Daytona 500 winner with Martin Truex Jr. third. Followed by Clint Bowyer and Brian Vickers, as Michael Waltrip Racing drivers claimed positions three through five. Vickers scored the top-five in his first Cup action since his contract with Red Bull Racing ended last year.
Australia's Marcos Ambrose had his hopes end just 24 laps into the 500-lap journey, when a collision in front of the Tasmanian involving Regan Smith and Kasey Kahne triggered a multicar wreck that also involved Carl Edwards and Kyle Busch.
Ambrose was classified 36th and the big hit now has him placed 24th in the championship standings.
2012 Unofficial Race Results : Food City 500 | Race 4 of 36
| | | | | | | | | |
| --- | --- | --- | --- | --- | --- | --- | --- | --- |
| FIN | ST | CAR | DRIVER | MAKE | SPONSOR | PTS/BNS | LAPS | STATUS |
| 1 | 5 | 2 | Brad Keselowski | Dodge | Miller Lite | 48/2 | 500 | Running |
| 2 | 21 | 17 | Matt Kenseth | Ford | Best Buy | 43/1 | 500 | Running |
| 3 | 15 | 56 | Martin Truex Jr. | Toyota | NAPA Auto Parts | 41/0 | 500 | Running |
| 4 | 16 | 15 | Clint Bowyer | Toyota | 5-hour Energy | 40/0 | 500 | Running |
| 5 | 25 | 55 | Brian Vickers | Toyota | Aaron's Dream Machine | 40/1 | 500 | Running |
| 6 | 33 | 31 | Jeff Burton | Chevrolet | BB&T | 38/0 | 500 | Running |
| 7 | 17 | 1 | Jamie McMurray | Chevrolet | McDonald's | 37/0 | 500 | Running |
| 8 | 30 | 42 | Juan Montoya | Chevrolet | Target | 36/0 | 500 | Running |
| 9 | 22 | 48 | Jimmie Johnson | Chevrolet | Lowe's / Kobalt Tools | 35/0 | 500 | Running |
| 10 | 11 | 27 | Paul Menard | Chevrolet | Moen / Menards | 34/0 | 500 | Running |
| 11 | 14 | 29 | Kevin Harvick | Chevrolet | Budweiser | 33/0 | 500 | Running |
| 12 | 3 | 39 | Ryan Newman | Chevrolet | Quicken Loans | 32/0 | 500 | Running |
| 13 | 1 | 16 | Greg Biffle | Ford | 3M / 811 | 32/1 | 500 | Running |
| 14 | 23 | 14 | Tony Stewart | Chevrolet | Office Depot / Mobil 1 | 30/0 | 500 | Running |
| 15 | 18 | 88 | Dale Earnhardt Jr. | Chevrolet | National Guard / Diet Mountain Dew | 30/1 | 500 | Running |
| 16 | 9 | 20 | Joey Logano | Toyota | The Home Depot | 28/0 | 498 | Running |
| 17 | 2 | 22 | A.J. Allmendinger | Dodge | Shell / Pennzoil | 28/1 | 498 | Running |
| 18 | 27 | 51 | Kurt Busch | Chevrolet | HendrickCars.com | 26/0 | 498 | Running |
| 19 | 7 | 43 | Aric Almirola | Ford | Charter Comm. | 25/0 | 498 | Running |
| 20 | 20 | 11 | Denny Hamlin | Toyota | FedEx Ground | 24/0 | 498 | Running |
| 21 | 19 | 10 | David Reutimann | Chevrolet | Tradebank | 23/0 | 497 | Running |
| 22 | 32 | 33 | Brendan Gaughan | Chevrolet | South Point Hotel & Casino | 22/0 | 496 | Running |
| 23 | 31 | 34 | David Ragan | Ford | Front Row Motorsports | 21/0 | 496 | Running |
| 24 | 6 | 78 | Regan Smith | Chevrolet | Furniture Row / CSX "Play it Safe" | 20/0 | 496 | Running |
| 25 | 24 | 13 | Casey Mears | Ford | GEICO | 19/0 | 496 | Running |
| 26 | 26 | 38 | David Gilliland | Ford | Taco Bell | 18/0 | 496 | Running |
| 27 | 34 | 93 | Travis Kvapil | Toyota | Burger King / Dr Pepper | 17/0 | 496 | Running |
| 28 | 36 | 47 | Bobby Labonte | Toyota | Clorox / Scott Products | 16/0 | 495 | Running |
| 29 | 29 | 83 | Landon Cassill | Toyota | Burger King / Dr Pepper | 15/0 | 495 | Running |
| 30 | 40 | 249 | J.J. Yeley | Toyota | JPO Absorbents | 14/0 | 493 | Running |
| 31 | 39 | 98 | Michael McDowell | Ford | K-Love "Let it start with me" | 13/0 | 492 | Running |
| 32 | 13 | 18 | Kyle Busch | Toyota | Wrigley | 12/0 | 423 | Running |
| 33 | 42 | 32 | Ken Schrader | Ford | TMone "We Drive Sales" | 11/0 | 420 | Running |
| 34 | 35 | 36 | Dave Blaney | Chevrolet | SealWrap / Widow Wax | 10/0 | 417 | Running |
| 35 | 4 | 24 | Jeff Gordon | Chevrolet | Drive to End Hunger | 10/1 | 395 | Running |
| 36 | 12 | 9 | Marcos Ambrose | Ford | Mac Tools | 8/0 | 389 | Running |
| 37 | 10 | 5 | Kasey Kahne | Chevrolet | Farmers Insurance | 7/0 | 366 | Running |
| 38 | 28 | 30 | David Stremme | Toyota | Food Country USA / Inception Motorsports | 6/0 | 334 | In Pit |
| 39 | 8 | 99 | Carl Edwards | Ford | Cheez-It | 5/0 | 245 | Running |
| 40 | 41 | 87 | Joe Nemechek | Toyota | AMFMEnergy.com / Pellet & Wood Stoves | 0 | 57 | In Pit |
| 41 | 43 | 23 | Scott Riggs | Chevrolet | North Texas Pipe | 3/0 | 26 | In Pit |
| 42 | 38 | 74 | Reed Sorenson | Chevrolet | Turn One Racing / Carnegie Hotel | 0 | 17 | In Pit |
| 43 | 37 | 26 | Josh Wise * | Ford | Morristown Driver's Service | 1/0 | 16 | In Pit |
* Denotes Rookie
STANDINGS | Race 4 of 36
| | | | |
| --- | --- | --- | --- |
| RANK | +/- | DRIVER | POINTS |
| 1 | — | Greg Biffle | 157 |
| 2 | — | Kevin Harvick | 148 |
| 3 | +2 | Matt Kenseth | 145 |
| 4 | +4 | Martin Truex Jr. | 139 |
| 5 | -2 | Denny Hamlin | 137 |
| 6 | -2 | Dale Earnhardt Jr. | 137 |
| 7 | — | Tony Stewart | 130 |
| 8 | +6 | Clint Bowyer | 126 |
| 9 | — | Joey Logano | 126 |
| 10 | +1 | Paul Menard | 123 |
| 11 | +4 | Jeff Burton | 120 |
| 12 | +1 | Ryan Newman | 118 |
| 13 | +8 | Brad Keselowski | 113 |
| 14 | -8 | Carl Edwards | 107 |
| 15 | -3 | Kyle Busch | 99 |
| 16 | -6 | Mark Martin | 97 |
| 17 | +6 | Jimmie Johnson | 96 |
| 18 | +6 | Juan Montoya | 96 |
| 19 | +6 | Jamie McMurray | 94 |
| 20 | -1 | Regan Smith | 94 |
| 21 | -5 | Bobby Labonte | 92 |
| 22 | — | Aric Almirola | 88 |
| 23 | -6 | Jeff Gordon | 85 |
| 24 | -6 | Marcos Ambrose | 82 |
| 25 | -5 | Dave Blaney | 76 |
| 26 | +4 | A.J. Allmendinger | 72 |
| 27 | +2 | Kurt Busch | 70 |
| 28 | — | David Ragan | 66 |
| 29 | -2 | David Gilliland | 66 |
| 30 | +3 | David Reutimann | 62 |
| 31 | — | Casey Mears | 60 |
| 32 | -6 | Kasey Kahne | 57 |
| 33 | -1 | Landon Cassill | 54 |
| 34 | +3 | Brendan Gaughan | 49 |
| 35 | — | Travis Kvapil | 47 |
| 36 | -2 | David Stremme | 44 |
| 37 | — | Brian Vickers | 40 |
| 38 | +1 | Michael McDowell | 34 |
| 39 | +1 | J.J. Yeley | 33 |
| 40 | -4 | Terry Labonte | 27 |
| 41 | -3 | Tony Raines | 25 |
| 42 | -1 | Ken Schrader | 25 |
| 43 | -1 | Josh Wise* | 11 |
| 44 | -1 | Robby Gordon | 6 |
| 45 | -1 | Scott Riggs | 5 |
| 46 | -1 | Timmy Hill* | 2 |
| 47 | -1 | Trevor Bayne | 0 |
| 48 | -1 | Ricky Stenhouse Jr. | 0 |
| 49 | -1 | Mike Bliss | 0 |
| 50 | -1 | Elliott Sadler | 0 |
| 51 | -1 | Joe Nemechek | 0 |
| 52 | -1 | Danica Patrick | 0 |
| 53 | — | Reed Sorenson | 0 |
| 54 | -2 | Michael Waltrip | 0 |
| 55 | -2 | Robert Richardson Jr. | 0 |
| 56 | -2 | Bill Elliott | 0 |
| 57 | -2 | Mike Wallace | 0 |
| 58 | -2 | Kenny Wallace | 0 |