Van Giz takes final race, Winterbottom wins round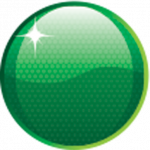 Shane van Gisbergen has won the final race of the MSS Security Challenge at the Australian Grand Prix, while Mark Winterbottom has secured the $100,000 round prize.
The SP Tools Racing driver managed his tyres best to beat Garth Tander home by 2.7s, who was chased closely by Fabian Coulthard, Will Davison and Winterbottom, who had won the previous three races.
Van Gisbergen finished second for the round, ahead of Tander, Davison and Coulthard.
Winterbottom beat van Gisbergen by just two points in the final round count, despite having dominated the weekend.
Starting on Dunlop's hard tyres, the #5 Orrcon Steel FPR driver made another sluggish start and was never in the hunt for the win. Fifth, though, was enough for round success.
Tander, who pitted at the end of Lap 1 to run the rest of the distance on the soft tyres, seemed the man to beat, but superior tyre life from van Gisbergen saw him take the lead on Lap 12.
Coulthard was strong during the entire race, shadowing Tander for much of the race.
Davison led the opening nine laps of the race before pitting. He rejoined the circuit in front of Tander and Coulthard, but was squeezed out of the 'theoretical' lead at Turn 3. On hard tyres at the end, he made slight inroads with two laps remaining, but was never in a position to threaten the top three.
Winterbottom ran on the 'best of his rest' tyre bank, making another slow start and failed to show the outright pace needed for victory. Fifth was enough for the overall round win.
Winterbottom's FPR stablemate David reynolds finished sixth, enjoying a tense battle with new Ford signing Lee Holdsworth.
Craig Lowndes effected a late move on Todd Kelly to take eight while Rick Kelly rounded out the top 10.
The frustration continued for TeamVodafone's Jamie Whincup. After being taken out of yesterday's race, the reigning V8 champ was forced to retired from today's race with a loose bleed nipple in his braking system.
Unlike yesterday's race, today's event was run largely without carnage. Greg Murphy and Michael Patrizi spun at Turn 1, James Courtney collected the back of James Moffat's Falcon, while David Wall and Alexandre Premat were involved in a last lap incident.
The V8 Supercars will be seen in two weeks time at Symmons Plains for the Falken Tasmania Challenge.
See below for the Race 4 result
| | | | | | |
| --- | --- | --- | --- | --- | --- |
| 1 | SP Tools Racing | Shane van Gisbergen | Ford Falcon FG | 15 | 30:36.8057 |
| 2 | Holden Racing Team | Garth Tander | Holden Commodore VE2 | 15 | 30:39.4451 |
| 3 | Lockwood Racing | Fabian Coulthard | Holden Commodore VE2 | 15 | 30:39.7507 |
| 4 | Trading Post FPR Ford | Will Davison | Ford Falcon FG | 15 | 30:40.5031 |
| 5 | Orrcon Steel FPR Ford | Mark Winterbottom | Ford Falcon FG | 15 | 30:43.1242 |
| 6 | The Bottle-O Racing Team | David Reynolds | Ford Falcon FG | 15 | 30:48.9838 |
| 7 | Irwin Racing | Lee Holdsworth | Ford Falcon FG | 15 | 30:51.6639 |
| 8 | TeamVodafone | Craig Lowndes | Holden Commodore VE2 | 15 | 30:54.3732 |
| 9 | Jack Daniel's Racing | Todd Kelly | Holden Commodore VE2 | 15 | 30:54.7796 |
| 10 | Jack Daniel's Racing | Rick Kelly | Holden Commodore VE2 | 15 | 30:55.6357 |
| 11 | Lucky 7 Racing | Tim Slade | Ford Falcon FG | 15 | 30:57.1537 |
| 12 | Team Norton DJR | James Moffat | Ford Falcon FG | 15 | 31:00.1927 |
| 13 | Jim Beam Racing | Steven Johnson | Ford Falcon FG | 15 | 31:01.0992 |
| 14 | Team BOC | Jason Bright | Holden Commodore VE2 | 15 | 31:03.4149 |
| 15 | Tony D'Alberto Racing | Tony D'Alberto | Ford Falcon FG | 15 | 31:04.8899 |
| 16 | V.I.P. Petfoods | Steve Owen | Ford Falcon FG | 15 | 31:06.0988 |
| 17 | Fujitsu Racing GRM | Michael Caruso | Holden Commodore VE2 | 15 | 31:06.6782 |
| 18 | Supercheap Auto Racing | Russell Ingall | Holden Commodore VE2 | 15 | 31:07.8265 |
| 19 | Jim Beam Racing | Dean Fiore | Ford Falcon FG | 15 | 31:10.1285 |
| 20 | Pepsi Max Crew | Greg Murphy | Holden Commodore VE2 | 15 | 31:12.0359 |
| 21 | Tekno Autosports | Jonathon Webb | Holden Commodore VE2 | 15 | 31:13.6723 |
| 22 | Tekno Autosports | Michael Patrizi | Holden Commodore VE2 | 15 | 31:18.7813 |
| 23 | Fujitsu Racing GRM | Alexandre Premat | Holden Commodore VE2 | 15 | 31:31.5891 |
| DNF | Wilson Security Racing | David Wall | Holden Commodore VE2 | 14 | 29:12.9071 |
| DNF | TeamVodafone | Jamie Whincup | Holden Commodore VE2 |  6 | 12:48.9273 |
| DNF | Holden Racing Team | James Courtney | Holden Commodore VE2 |  5 | 11:02.6330 |