Le Brocq takes opening Formula Ford round win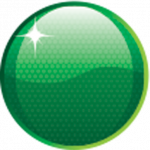 Jack Le Brocq has taken an early lead in the 2012 Australian Formula Ford Championship, winning two of the three races held at the Albert Park Grand Prix Circuit – including victory today.
Race 3 saw Le Brocq engaged in an battle with eventual second and third place finishers Garry Jacobson and Jonathon Venter, with Race two victor Matthew Hart also in the thick of the action until suffering brake failure.
Undeterred, Hart battled to the chequered flag just behind fourth place finisher Sam Power.
For Le Brocq, standing on top of the Grand Prix podium was a dream come true.
"It's the best possible way to start the year, after being second in the championship last year, our aim this season is to win it," Le Brocq said.
"Racing here at the Australian Grand Prix is always great experience in a Formula Ford.
"There are still seven rounds to go, and now we are fully focussed on Tasmania."
Hart's strong run disintegrated along with his right rear brake disc, but he managed to wrestle his car over the finishing line to claim second overall for the weekend.
"I was coming on strong compared to Jack, but late in the race the brakes failed, and I just had to try and hold on," Hart said.
"I had some massive down changes through the gearbox to get it slowed for the corners, it was hard work."
Third in the final race of the weekend was the youngest driver in the field Venter, who plans to only campaign in a limited national level program this year.
"I'm stoked, I knew I had to play it smart and stay consistent," Venter said.
"They all race very hard at the front of the pack, and with points on the line, nobody wants to give up a single position.
"It's a great experience, and to get on the podium is fantastic."
In sixth place for Race 3 was Liam Sager from Scott Andrews, Simon Hodge and Rhett Noonan, with Ash Quiddington classified 10th.
Shae Davies' shocking opening round luck continued in the finale when a three wide battle into turn three on lap four resulted in the Queensland being forced into the concrete wall and retirement.
The Australian Formula Ford Championship continues at Symmons Plains Raceway in Tasmania from March 30 to April 1 in support of the V8 Supercars Championship Series.