Fernando Alonso pleased with Ferrari fightback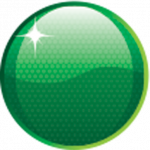 Fernando Alonso says that his fifth place result at the Qantas Australian Formula 1 Grand Prix was the best result he could have hoped for given Ferrari's lack of pace across the weekend.
The two-time world champion qualified a lowly 12th, but picked his way through the pack to take fifth behind the McLarens and Red Bulls.
CLICK HERE for Speedcafe.com's race report and results
The Ferrari ace says that his grafting Albert Park result was encouraging.
"I was very happy with the result. Damage limitation, lets say," Alonso told assembled media after the race.
"Being fifth, just behind the two McLarens and two Red Bulls is the best news from the weekend in terms of the team.
"For sure, there is a lot of work to do in the cars of the next weeks to improve the car. We were one second off the pace in qualifying – this is too much. Hopefully in the next couple of races we improve a few tenths. It's something we need to improve very quick."
While he admits the famous team still has work to do to catch McLaren and Red Bull, he says that the results is a credit to Ferrari for turning around its poor qualifying form.
"We have enough experience. This is Ferrari. It's one of the good things," he said of his team.
"Maybe there are cars quicker than us now, but like Manchester United or Chelsea, they play bad one game, but they can still win."
Late in the race, Alonso fought off the advances of a highly competitive Pastor Maldando, who eventually crashed out on the final lap.
"I felt sorry for him. It was a shame after a fantastic race for him, fighting for fifth or sixth. To lose the position six corners from the end …" said Alonso of Maldonado's fate.
"For eight laps, it was a very close fight. It was not too difficult to defend, to be honest, using the KERS on the main straight, and then after turn one, you have that available 100 percent. The full DRS zones, for the car un front, you use KERS 100 percent, so it was easy."
Alonso's team-mate Felipe Massa languished outside the top 10 for the majority of the race before being involved in an incident with Bruno Senna on Lap 46. The Turn 4 collision sent the Brazilian to the garage and into retirement.