Craig Baird completes Albert Park clean sweep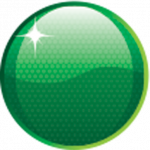 Craig Baird came, saw and conquered Albert Park this weekend, winning all three races in Round 2 of the Porsche City Index Carrera Cup.
Baird sealed the clean sweep with victory in today's third race, streaking away in a lights-to-flag win.
Class returnee Jonny Reid finished second overall with another second place finish, while Alex Davison took third place.
The top three result was a mirror of the first two races and sees Baird assume the series lead, overhauling Round 1 leader Davison. Baird now leads the series by eight points over Davison.
Steve Richards, debutant James Davison and Andre Heimgartner finished fourth to sixth.
While the results and racing was tame at the front, there was a fraught battle behind. Guest driver Heinz Harald Frentzen, Mark Skaife, Nick Foster, Max Twigg and Daniel Gaunt wagged an intense war that saw two significant incidents.
Skaife and Foster clashed, firing Skaife off the road and causing damage to the front right corner of the Loreal-backed machine.
Later, a three-wide squeeze at Turn 3 with Gaunt, Frentzen and Twigg resulted in Gaunt spinning off the track.
Twigg went on to win the Elite class ahead of James Koundouris and Peter Hill.
Former Development Series driver Tony Bates was turned around at the first turn. He eventually finished 17th.