Nissan motorsport leader visits Kelly Racing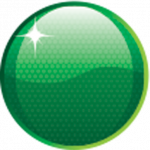 The man at the helm of Nissan's global motorsport activities has been given a guided tour of Kelly Racing's state of the art facility in Braeside, Melbourne, Victoria today.
Simon Sproule, Corporate Vice President – Global Marketing Communications, Nissan Motor Company, inspected the facility and met with team co-owners and drivers Todd and Rick Kelly, ahead of the team's switch to Nissan's factory V8 Supercars operation in 2013.
The Englishman is based in Japan and is responsible for the design and implementation of global marketing and corporate communications strategies, brand communications, motor shows, sponsorship, motorsport, corporate social responsibility and internal communications for Nissan worldwide, including for the Infiniti luxury automotive brand.
Nissan will enter V8 Supercars next season in the four-car Kelly Racing operation. Sproule says the Nissan brand will be a good fit for both V8 Supercars and its other global racing platforms.
"Nissan has got quite a rich heritage of racing in Australia," Sproule said.
"For many years it was quite controversial, which is quite a good thing in racing because that's what gets people interested in the sport, a bit of jostling and a bit of controversy.
"It was Australia that christened the GT-R giving it the Godzilla name, which (expat Australian motoring journalist) Angus McKenzie constantly reminds me.
"I think Australia has always had quite a deep connection with Nissan and with racing. We were out of the racing business here for quite a few years.
"With the rule changes with the change in strategy for V8s, it was a good time for us to come in. The product that we have got coming into the market here and the growth aspirations, it has all come together at the right time for us.
"It's happened at a time also when we've been looking at our global motorsport strategy for Nissan. So we've seen a number of different announcements over the last few months. There is the expansion of our LMP2 project. At Le Mans 11 of 18 teams will be running Nissan engines. And then last week we announced the DeltaWing project, which has got everyone quite interested."