Matthew Hart takes maiden Formula Ford win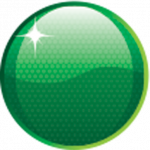 Matthew Hart has broken through for his maiden Australian Formula Ford Championship race victory at Albert Park today.
Following his second place finish behind Jack Le Brocq yesterday, Hart secured the valuable win, which also earned the brand-new Australian-made Spectrum 014 chassis its competition debut victory.
"I'm so glad to finally get my first win and get that monkey off my back," Hart said.
"It was so close at the front, it was hard to make a break away from the pack and forge an advantage.
"I'm very grateful of the work that Justin Cotter from Synergy Motorsport and Mike Borland has put into this new car; hopefully it's my first race win of many."
The third place for result for Garry Jacobson mirrored his finishing position from the opening heat, with consistency proving to be his championship strategy.
In fourth was Jonathon Venter, the youngest driver in the field, followed by Sam Power, and Scott Andrews, who was involved in an early race incident with fellow national level debutant Macauley Jones.
Simon Hodge was classified in seventh from Tom Goess, and Jake Fouracre, with Dylan Richter rounding out the top 10.
The race was punctuated by a pair of Safety Car periods. The first came mid-race when Rhett Noonan tangled with Ash Quiddington at Turn 9, with the restart producing a bizarre incident which shortened the race by a lap.
Coming to the green flag, Liam Sager ran over the left rear tyre of the car of Shae Davies, which resulted in a flat tyre for Davies, and steering damage that saw Sager planted in the turn 16 wall.
The opening round of the 2012 Australian Formula Ford Championship concludes tomorrow, with the third race scheduled to start at 1250.