Karl Reindler ruled out of final V8 Supercars race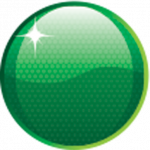 Karl Reindler has been forced to withdraw from tomorrow's final V8 Supercars support race at Albert Park due to damage sustained in today's Lap 1 incident.
Reindler's car has suffered significant front-end damage when he collected Jamie Whincup, who was turned around by James Courtney.
CLICK HERE for images and report of the incident.
The incident has left the four-car Kelly Racing operation no choice but to withdraw Reindler's entry from proceedings.
"It's really disappointing to get involved in that big accident on Lap 1," said Reindler.
"My head is OK but my neck is just a little bit sore. I just feel for the boys who now have to put my Fair Dinkum Sheds Commodore back together.
"It's a non-championship event so it's the last thing you need. It probably could have been avoided.
"Someone has obviously turned (Jamie) Whincup around and on a corner like that at the start you really don't have much option. I came around the corner and he was right there in front of me, I had no time and no choice but to hit him."
The final race of the MSS Security V8 Supercars Challenge will be held at 1320 tomorrow.