First lap shunt gives teams overnight work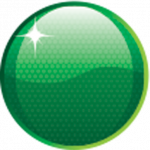 There is a lot of work to do for some V8 Supercars race teams after today's spectacular Race 3 accident at Albert Park.
The incident, which started when James Courtney tagged the rear of Jamie Whincup's Commodore, saw Taz Douglas launched into the air, laying on top of Russell Ingall's Supercheap Auto Commodore.
Karl Reindler and David Wall were also involved in the incident.
Fuel from Douglas' Commodore flooded the circuit, turning the race from a 40 minute event to a 16 minute sprint.
Wall, the last driver to join the fracas at the exit of Turn 3, says that he had no where to go.
"No one wants to see their car with half its panels hanging off but we were just in the wrong place at the wrong time.
"We started on hard tyres and just wanted to stay out of trouble but it found us. I got the call to go to the right to avoid the incident but then everything effectively shuffled and there was nowhere to go and I got a hit from behind. All that means we got plenty of Taz Douglas' soft tyres on our A Pillar.
"I turned the engine off as soon as I realised I wasn't going anywhere. The boys are getting stuck into it and I reckon we're a 60/40 chance of making it for tomorrow's race at the moment.
"These guys are used to performing miracles though, as we've seen over the last couple of weekends."
Tomorrow's final V8 Supercars race will be held at 1230.
CLICK HERE for Speedcafe.com's Race 3 report.