No expansion plans for Triple Eight in 2013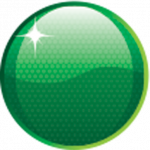 Triple Eight Race Engineering will remain a two-car team next year, according to team boss Roland Dane.
The reigning champion V8 Supercars team has spoken in the past of a desire to expand, if the timing was right.
Last year, Triple Eight boss Roland Dane and rival V8 owner Paul Morris were heavily into discussions about creating a four-car 'Super Team,' but plans for that failed to materialise.
Fresh speculation at Albert Park linked Triple Eight to an expanded three-car line-up in 2013, but team owner Dane was quick to shut that chat down.
"I've got no plan to run more than two cars," Dane told Speedcafe.com.
"You can never say never, but it's not on the radar at the moment, given the commitment that we're undertaking for Car of the Future.
"I'm not looking for a REC (Racing Entitlements Contract). I don't know if one is even available. I don't plan to change my line-up anytime soon."
Triple Eight is in the midst of building nine Car of the Future chassis, of which eight have been accounted for.
CLICK HERE for Speedcafe.com's previous story on Triple Eight's 2013 car build plans.
Regardless, Dane says that fielding two cars in the championship is the best way forward.
"Two is the ideal number of cars to manage," he said.
"It's the ideal model and I wish all of the teams only had two cars. I understand that having two for some is difficult, but I still wish that we were all two cars."
One of the reasons why Dane doesn't see a need to expand is that he says he already has two of the best drivers in the category.
Both reigning champ Jamie Whincup and Craig Lowndes recently announced that they have signed contract extensions with Triple Eight.
"For me, I've got the two drivers that anybody in pit lane would pick given the opportunity. There's only one other driver in the same class as these two, and that's Garth Tander," Dane said.
"I'm happy that we have the two that we want and that everyone else wants. I'm very happy."
The V8 Supercars will be on-track at Albert Park today from 11am for the 'Qualifying Race.' Whincup will start from pole ahead of Mark Winterbottom and Shane van Gisbergen. CLICK HERE for Speedcafe.com's full qualifying report.
See below for Speedcafe.com's Australian Grand Prix Race Guide.