Le Brocq takes opening Formula Ford race win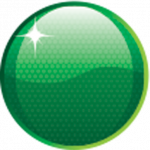 Jack Le Brocq has won a wet and action-packed opening race of the 2012 Australian Formula Ford Championship at Albert Park today.
Starting from position six after having his quickest time in qualifying disallowed, Le Brocq jumped up the running order on the opening lap, before making a decisive move for the victory on race-long leader Matthew Hart during the final lap.
The race was marred by a Lap 2 Safety Car which slowed the field after Tom Goess tangled spectacularly with Ash Quiddington exiting the fast turn 12. Both drivers were unharmed in the accident.
For 2011 series runner-up Le Brocq, the victory backed up his quick pace from the opening practice session.
"When the rain really started to come down on the last lap, I was able to use Matt as a braking marker," Le Brocq said.
"Coming out of turn ten, it really started to bucket down, and the car was skating all over the place.
"It was nice to take out the win. It's the best possible way to start the new season."
Triumph for Le Brocq, but disappointment for Hart, with the 2011 Rookie of the Year coming within four corners of taking out his maiden national-level race win.
"It was a close race, I wish it was one lap shorter or there wasn't a Safety Car in it!" Hart said.
"The race started out really well, and I was able to pull a gap.
"As soon as the rain started coming down, I was the first car to hit all of the water on the track.
"It was hard work, I was tip-toeing around, it's just a bit unfortunate that I was passed on the last lap."
Garry Jacobson was classified in third ahead of Jonathon Venter, Jack Fouracre, Simon Hodge, Macauley Jones, Liam Sager, and Scott Andrews, with Dylan Richter rounding out the top 10.
Race two will be held tomorrow at 11:30am, with the third and final race scheduled for 12:50pm on Sunday.