John Harnden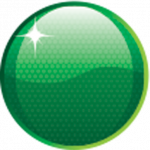 With Grand Prix fever gripping the country, this week we introduce someone that headed the Australian Grand Prix Corporation (AGPC).
As Chief Executive of the AGPC between 1998 and 2002, John Harnden staged five very successful events, but his Formula One experience goes back well before he was offered Australian motor sport's top job.
Harnden started his professional career as an engineer, working for the Adelaide-based KinHill Engineering group. He worked on several projects before getting the opportunity to work on Adelaide's Formula One event before moving to Melbourne to work at the Grand Prix Corporation.
Harnden, a self confessed motor sport fan, was involved in the engineering work for both the Adelaide and Melbourne F1 Grands Prix. The man behind the design and build of the two street circuits was then promoted to Chief Executive.
"I've always been a motor sport fan," John Harnden told Speedcafe.com
"I grew up a Ford and Allan Moffat fan. I was always one of those people that got up on Bathurst morning and was glued to the television for that day. I've always had a deep interest in motor sport."
Having started his career as an engineer at KinHill, Harnden soon got the opportunity to work on the Adelaide Formula One Grand Prix.
"I did a lot of the structural and civil design for the pit building that was being built at the time," said Harnden.
"I was a young engineer and that was one of the projects that I was asked to get involved in.
"We were responsible for the erection and dismantling of the Adelaide circuit. It was only a couple of years after starting with KinHill that I was given the opportunity to take on the role of Event Manager.
"I think I was chosen because I'd had some exposure to the event team, and from a structural and design perspective I'd watched everything going on around me and understood what needed to be done."
Building a track from scratch on public roads is a challenge, one that Harnden knows more than most.
"Probably the toughest thing about my part of the job was putting the track together and then getting that licence from the FIA to go racing," said Harnden.
"The track inspection doesn't happen until two, three or four o'clock on the Wednesday afternoon before the event starts on Thursday.
"The margin for error of not having something in place is pretty slim; you don't have much time to fix it to get it right.
"In addition, you want to make certain that everything is perfect. You are very conscious that this event is being beamed out to hundreds of millions of people around the world.
"Having everything look perfect is as important as having the event technically correct as well."
Having being involved in the track design in Adelaide, and several other tracks around the world, his next challenge required him to relocate to Melbourne and design the Albert Park track.
"Melbourne was a very different venue to Adelaide," said Harnden.
"It was a different event, people ask me to compare them and you can't.
"Adelaide was at the end of the season, it was a tight track and took in many more city streets, whereas at Melbourne it's inside a park environment and it was at the start of the season. They were very different.
"For me the opportunity to get involved in Melbourne from day one was incredibly exciting, to continue to be involved in Grand Prix events was fantastic."
Designing a circuit on public land meant that Harnden had to appease several different groups to ensure a successful Melbourne event.
"You are designing it to make it challenging for the drivers, you need to provide a spectacle, offer overtaking opportunities and give the spectators as much view of the track as you can," said Harnden.
"You also need to enable track marshals to properly control the event, offer the best views for advertisers and work all of this within the physical constraints of the park itself.
"There's a lot of juggling so that you can look after everyone to the best of your abilities and to stage the best event possible."
Having proven himself, Harnden was then given his biggest challenge, that of running the entire event.
"I was 32 at the time and look it was amazing, it was like being on an amazing adventure," said Harnden.
"You almost had to pinch yourself but I suppose on the other hand it was something you were part of.
"It was the next step in my career so it was tremendously exciting. That said you also had to be very careful not to get ahead of yourself, there was a job to do.
"It was a big international event and you had to make certain it happened.
"The promotion of Melbourne and Australia was sitting on my shoulders.
"There was a lot of responsibility but it was exciting and rewarding."
After four events Harnden made 2002 his last for the AGPC, but it was a big event with the introduction of Mark Webber to the Formula One World Championship.
"We'd had a long relationship with Mark going back to 1996 or 1997 and he'd been an ambassador for the Grand Prix Corporation," said Harnden.
"We worked closely with him; we were very aligned and did everything we could to promote his cause and his talent.
"There were quite a large group of people working with him so 2002 was no doubt very special to see him finally in a car at the Grand Prix.
"I still remember Paul Stoddart flying the Minardi freight in a 747. It arrived the week before the race and when he arrived he popped the hatch off the plane and he and Mark poked their heads up and waved the Australian flag.
"The hype around this made it very special and seeing Mark take fifth place was extremely memorable."
While Harnden is no longer Chief Executive of the AGPC, he is still on the board and admits he does get frustrated when the Grand Prix is attacked for being too expensive.
"I think firstly, the Grand Prix is Australia's largest, biggest event," said Harnden.
"You can have the debate about the tennis, but motor sport tends to polarise people.
"The Grand Prix is something that the government uses to go out and promote Melbourne, yes money is being spent.
"It's probably hard for people to really understand the benefit. Yes the government does put money into the event, but it does this for a whole range of other events and industries.
"It's a bit frustrating. I think it's easy when those first couple of stories come out and dwell on the negatives too much.
"But look where we are, the setting is stunning, the drivers are here, the event has started and it's a great spectacle made for people to come and enjoy themselves."
With Melbourne's current contract due to end after the 2015 event, Harnden still believes there is a future for Formula One at Albert Park.
"Look at the crowds that come here each year, sales this year have been phenomenal and we are adding extra stands, it's absolutely got a place going forward," said Harnden.
"It's easy for people to become blasé, you go to the Grand Prix and walk around on Saturday and Sunday and you look at all the people that are there.
"People have voted with their feet, it shows that it is an event that is loved by many, many people."
Having been involved in so many Formula One events in Australia, Harnden's favourite memory goes back to the first event in Melbourne in 1996.
"My favourite memory would have to be the race day on the 1996 event," said Harnden.
"When the first cars went off to form the grid; that was a pretty special moment.
"In effect we had achieved what we set out to achieve.
"Then there was the accident at the start, Martin Brundle was running back to the garage to get the spare car, it was something that I won't forget.
"It's a terrific event, it's like a three ringed circus, there's always something happening.
"Whether it's on the track, in the air, on the lake, it really is an all consuming experience."
This weekend Harnden will attend the Grand Prix in an official capacity and like most Australians he would like to see Webber win his home event.
"I know every race is important to him and it's a long season, but Australia has a special place in his heart, it would be great to see Mark win," said Harnden.
"He hasn't had a lot of luck here over the years and it's hard to pick a winner, but certainly (Sebastian) Vettel and Mark will be up there.
"I would expect Ferrari and McLaren to go very strongly as well."
After leaving the loud noises of Formula One and having staged the very successful Melbourne Commonwealth Games in 2006 the next big event beckons – this being the Cricket World Cup.
"The 2015 Cricket World Cup is up there, it's the third or fourth biggest event in the world on the basis of those events happening every four years," said Harnden.
"It really only ranks behind the Summer and Winter Olympics and the World Cup soccer and it sits alongside the Rugby World Cup and the Commonwealth games.
"There is massive interest and massive audiences.
"It's again one of those jobs where you are so incredibly fortunate to be involved and another sport that happens to be a passion of mine."
Melbourne's 1996 Australian Formula One Grand Prix