Safety Car to spice up V8 Qualifying Race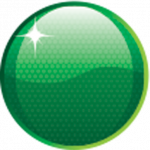 V8 Supercars has further clarified the regulations for tomorrow morning's unique qualifying race for the MSS Security V8 Supercars Challenge.
The Race Director and officials have advised teams that they reserve the right to deploy a Safety Car at the end of Lap 9 – congesting the final 10 cars for the four lap dash to the flag.
From Lap 3 onwards, the last three cars in the race at the end of each lap will be sent to pit lane, eventually leaving just the top 10 at the end of the ninth lap.
Teams were advised this evening that a Safety Car could be brought onto the track, if the Race Director deems it appropriate.
Teams will grid up in the order in which they qualified this evening. CLICK HERE for Speedcafe.com's report and results.
The 'drop zone' Qualifying Race, a first for V8 Supercars, will be held at 1100 tomorrow. The first proper race of the meeting (Race 2) will be at 1420.
The Qualifying Race will not be shown on ONE HD – a short recap to be played before Race 2. ONE HD's telecast begins at midday.