Rick Kelly eyes international racing opportunities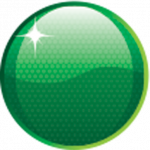 Rick Kelly says he does not want to finish his motor racing career without having a genuine crack at international motor racing.
The Jack Daniel's Racing V8 Supercars driver has long held a desire to compete overseas and believes the time is right for him to look at his overseas options.
While he admits that his full-time racing future will be bound to Australian race tracks, particularly after the recent announcement of his team's factory V8 deal with Nissan, Kelly still wants to test his skills against the world's best – and he says that he has already looked into possible avenues for a one-off race drive.
"I'd hate to go through my whole professional driving career having only driven V8 Supercars," Kelly told Speedcafe.com.
"I definitely want to do that before I stop driving.
"I'd love the opportunity, and I've been snooping around to see what I could drive as a one-off gig."
Since finishing his junior Australian formula racing endeavours, the 29-year-old has competed in every V8 Supercars race since 2002.
Kelly's record in the category is one of the best, having won two Bathurst 1000s (2003 and 2004), plus the V8 Supercars Championship (2006).
Next year, Kelly will be driving for a team that will not only bear his family name, but it will be a factory-backed player in V8 Supercars.
Kelly says that he has not spoken to Nissan about tapping into its vast array of international programs, but hopes that their V8 Supercars deal could lead to more.
"It hasn't actually been discussed with Nissan to date," Kelly said of the chance of him racing a Nissan overseas.
"We've got a lot of work to do to get the race team perfected, but my association does present itself with big opportunities in the future. It's something that make my ears prick up when there is discussions."
CLICK HERE for more with Rick Kelly on his desire to race overseas …
This year, Nissan Motorsport will compete in a number of international classes, including Super GT, the FIA World Endurance Championship and various Le Mans championships, including the classic 24 Hours of Le Mans event.
CLICK HERE for more on Nissan's bold backing of the DeltaWing project that will compete at Le Mans this year.
See below for Speedcafe.com's Race Guide for this weekend's Qantas Australian Formula 1 Grand Prix