New major sponsor for Ambrose announced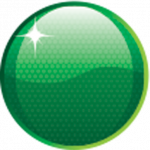 Marcos Ambrose will compete in this weekend's Bristol NASCAR Sprint Cup event with major sponorship from Mac Tools, Richard Petty Motorsport has announced.
The deal between the Ford squad and Mac Tools will also see the #9 Fusion run in the brand's colours at Kentucky on June 30, Richmond on September 8 and Dallas on November 4.
Mac Tools has been part of the NASCAR scene since 1985, and was taken over by Stanley Black & Decker – which also includes Ambrose's regular backers Stanley and DeWalt – in 1980.
"Mac Tools has been an iconic brand in NASCAR for many years and I am honoured to have them on my car in select races throughout the year," said Ambrose.
Ambrose currently sits 18th in the 2012 Sprint Cup Series after two of 36 races.