Matthew Hart takes opening Formula Ford pole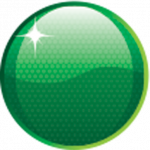 Synergy Motorsport's Matthew Hart has taken pole position at Albert Park for the opening round of the 2012 Australian Formula Ford Championship.
Hart, who finished as the top rookie in the 2011 championship, led a Synergy 1-2 in the session, edging out team-mate Liam Sager by just 0.0176 of a second. Shae Davies will start third on the grid, ahead of Garry Jacobson, Jonathon Venter and CAMS Rising Star Jack LeBrocq, who set the pace in this morning's 30-minute practice session.
"I can't believe it," Hart said.
"We made a couple of changes before qualifying and it worked extremely well, I couldn't fault the car one bit. With my team-mate and I on the front row, it's an awesome feeling – I can't wait for Race 1 tomorrow."
Like many of the young drivers in this weekend's field, Hart is racing at Albert Park for the first time, having been a member of a pitcrew in Formula Ford's last appearance in 2010. After his first day on track, he's impressed.
"I love the track. It's definitely one of my favourites now," the 17-year-old said.
"The layout's awesome, with the layout of the corners and the fine details of the track; you see each ripple strip with its own characteristics. It's a world class facility and there's a great atmosphere."
The Formula Ford field will return to the track at 3:25pm tomorrow, Friday, for the first of three eight-lap races.
See below for the full Formula Ford qualifying result
| | | | | | |
| --- | --- | --- | --- | --- | --- |
| 1 | Innovative Fibre Industries | Matthew Hart (ACT) | Spectrum 014 | 2:05.3256 | |
| 2 | Xceed/Synergy Motorsport | Liam Sager (QLD) | Spectrum 014 | 2:05.3432 | 0:00.0176 |
| 3 | Borland Racing/Davbridge | Shae Davies (QLD) | Spectrum 014 | 2:05.4096 | 0:00.0840 |
| 4 | Sonic/CMV Truck & Bus | Garry Jackobson (VIC) | Mygale SJ12a | 2:05.6857 | 0:00.3601 |
| 5 | Anglo Motor Sport | Jonathon Venter (NSW) | Mygale SJ10a | 2:05.7305 | 0:00.4049 |
| 6 | Minda Msport/Cams Rising Star | Jack Le Brocq (VIC) | Mygale SJ12a | 2:05.7915 | 0:00.4659 |
| 7 | Synergy Motorsport | Sam Power (SA) | Spectrum 014 | 2:05.8337 | 0:00.5081 |
| 8 | Sonic/Accuweigh/JAYPAK | Rhett Noonan (WA) | Mygale SJ11a | 2:06.3501 | 0:01.0245 |
| 9 | Team BRM | Tom Goess (SA) | Mygale SJ12a | 2:06.5282 | 0:01.2026 |
| 10 | Team BRM | Simon Hodge (SA) | Mygale SJ11a | 2:07.0572 | 0:01.7316 |
| 11 | Minda Msport/Cams Rising Star | Macauley Jones (NSW) | Mygale SJ11a | 2:07.0609 | 0:01.7353 |
| 12 | Borland Racing | Scott Andrews (VIC) | Spectrum 012 | 2:07.1344 | 0:01.8088 |
| 13 | Borland Racing/American Cycles | Ash Quiddington (VIC) | Spectrum 012 | 2:08.0245 | 0:02.6989 |
| 14 | Lucky 7 | Jake Fouracre (VIC) | Mygale SJ10a | 2:08.3831 | 0:03.0575 |
| 15 | Richter Bricklaying | Dylan Richter (SA) | Spectrum 011b | 2:09.7701 | 0:04.4445 |
| 16 | Connexus Internet Services | Greg Holloway (VIC) | Mygale SJ06a | 2:11.2644 | 0:05.9388 |
| 17 | National Surgical | Jon Mills (QLD) | Mygale SJ09a | 2:12.2131 | 0:06.8875 |
| 18 | Crabtrees Real estate | Gavin Dumas (VIC) | Mygale SJ07a | 2:12.4585 | 0:07.1329 |