Todd Kelly to race at AGP despite foot injury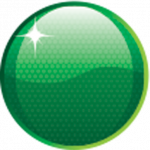 Todd Kelly will race in this weekend's MSS Security V8 Supercars Challenge at Albert Park despite sustaining a significant injury to his left-foot last weekend.
Kelly was working on one of his water skiing boats in Robinvale, Victoria, when his foot was cut by a propeller.
The incident cut several tendons in Kelly's foot, which required an operation to be undertaken in Melbourne.
Similar to V8 Supercars rival Mark Winterbottom following his broken ankle late last year, Kelly will wear a 'moon boot' for a period of time as part of his recovery and walk with the aid of crutches.
Despite the set-back, Kelly says he is confident that he will be able to race competitively this weekend.
"At this stage I am committed to driving through this weekend, even with the injury," said Kelly.
"Hopefully it will all be fine. I've seen a lot of experts over the last few days so I'm as prepared as I can be, but we will not have a full understanding of how my foot will cope in the car until I actually get out on track tomorrow and have a crack.
"Luckily, like Mark Winterbottom, I've injured my left foot, which is the clutch pedal foot, not the accelerator and brake pedal foot.
"There is a fairly big cut in it and lots of stitches, so important I don't distrupt the repair on the reattached tendons or the cut itself.
"I've got a selection of Sabelt race boots in all sorts of sizes so that I can get a boot around all the strapping I'll need.
"Hopefully I can get it all working and have a good weekend on track. We will have a better idea of how well I will go after first practice but I'm confident that I will get through this weekend."