Rick Kelly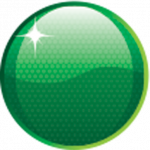 Rick Kelly is an ambitious man. The former V8 Supercars champion and two-time Bathurst 1000 winner is about to see his three year old team turn into a factory Nissan squad, and while he is looking forward to that challenging change, he does have other goals in life he'd like to achieve.
The Jack Daniel's Racing driver told Speedcafe.com's news editor Grant Rowley about his desire to take his career overseas …
SPEEDCAFE: You've been a V8 Supercars driver for a long time. Is there something else you'd like to do in motorsport, not necessarily in Australia?
RICK KELLY: Yes, for sure. Like you say, I've been a V8 Supercars driver since my first full year in 2002. I've had a few changes over that time that has recharged my energy levels. Things like starting our own team, team changes, the Nissan deal and the Car of the Future. That has been refreshing.
At the end of the day, I'd hate to go through my whole professional driving career having only driven V8 Supercars. I'd love to go do a couple of one-off races overseas, if the opportunity arose.
I definitely want to do that before I stop driving.
As far a full-time career goes, I'm very set with V8 Supercars and the team we have here. I'm committed and locked into that, particularly with Nissan.
But certainly, I'd love the opportunity, and I've been snooping around to see what I could drive as a one-off gig.
SPEEDCAFE: Nissan has a wide range of motorsport programs across the world. Have you discussed an opportunity to do something overseas with them?
KELLY: Nissan has a lot of great motorsport platforms across the world. They just made the announcement about the DeltaWing project yesterday. That car is going to race at Le Mans. I certainly haven't got my eye on that, but it's a great example of some of the platforms around the globe.
It hasn't actually been discussed with Nissan to date. We've got a lot of work to do to get the race team perfected, but my association does present itself with big opportunities in the future. It's something that make my ears prick up when there is discussions.
It would be great to find an opportunity to drive in an endurance race in Europe or America. We'll wait for things to settle down and see where it's at in a few years.
SPEEDCAFE: While you haven't raced anything but V8 Supercars for a long time, you have been sampling a few things of late. You're one of the current test drivers for V8's Car of the Future program, plus you're driving a Renault in this weekend's Red Bull Race Off …
KELLY: That's right. On the skirts of V8 Supercars, there has been a couple of opportunities.
The testing of the Car of the Future, which has been an opportunity for me to go and learn another team of guys in a slightly different car. That's been a great opportunity with a little bit of difference.
Also, I'm running in the Red Bull Race off this weekend. That's been good for me to go jump in a totally different car and have some fun.
SPEEDCAFE: You've been involved personally with Red Bull for a long time. You recently conducted the Red Bull Taxi stunt, which copped a bit of criticism. What did you think of the stunt?
KELLY: It was a great stunt, and a heap of fun. Red Bull in America had done something similar recently, but it was just a bit of fun on the roof tops of one of the buildings in Melbourne.
It was a bit like a movie set. We had a couple of different cars, we had the same stunt we had to repeat on the roof. The safety officers were there, all the permits were put in place to do it right in a controlled environment.
To be honest, I was pretty surprised the stunt had some critics. Everything that gets done in those instances is in a controlled environment.
I think it was done in the right way. I really enjoyed it.
SPEEDCAFE: And give us a quick update on your brother Todd. He sliced his foot open recently, but will be fine to drive this weekend …
KELLY: We've come to the track. We did the track walk, we did some appearances, but it's one of those things. It's unfortunate for him. He's actually spent most of the day in our composites shop, making a carbon fibre cover for the base of his foot. He should be OK.