IndyCar boss flags possible Surfers return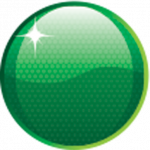 Izod IndyCar Series boss Randy Bernard has expressed a desire to bring the American open-wheel series back to Surfers Paradise.
Speaking to the Gold Coast Bulletin newspaper, Bernard hinted that twinning a race in Australia with the category's new Chinese event in Qingdao is a potential option for the future.
The streets of Surfers Paradise have been the domain of the V8 Supercars since the IndyCars last visited in 2008.
The internationally flavoured event, now known as the Armor All Gold Coast 600, is currently being reviewed by the Queensland government.
"IndyCar would love to come back to Surfers Paradise," Bernard told the Gold Coast Bulletin. "It was a great addition to the series and the drivers and teams all enjoyed being there.
"It makes sense we continue on after China – it is more economical from a freight point of view," he added.
A potential return by IndyCar could be expected be welcomed by local tourism officials on the Gold Coast – whose economy is ailing under the weight of a strong Australian dollar, a disruptive installation of a light rail system between Broadbeach and Southport and a bitter mayoral battle.
Queensland Deputy Premier Andrew Fraser told the Bulletin that he would like to see IndyCar back to the streets of Surfers Paradise, but the proposal had to offer value for money.
"Indy walked away from the city three years ago," he said..
"If they were to come back again we would need to know we were getting value for money."
The front page report also revealed that Bernard has been talking with a West Australian organisation about potentially reviving an Australian IndyCar round in a market that is starved of a major international event since the departure of Rally Australia and the Red Bull Air Race.
"We don't want to lose out to Western Australia," said Surfers Paradise State MP, John-Paul Langbroek. "If it can stack up financially and was logistically possible, we would look at supporting it."
In its heyday, the IndyCar event on the streets of Surfers Paradise attracted over 300,000 spectators and played host to some of the biggest names in world motorsport.
The IndyCar race was cancelled in the year of the reunification of ChampCar and IndyCar and the cost of freight, plus a focus on re-building US open-wheel racing ultimately led to officials pulling the pin on the Australian event.