Tremayne family engineering its way to history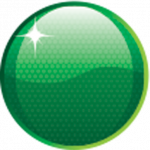 Winning the last four consecutive ANDRA Pro Series Championships is not enough for Queensland's Tremayne family to rest on its laurels, with the Bundaberg based team now building cylinder heads for the highly competitive division.
Patriarch – Kerry and sons, Aaron and Tyronne turned to Noonan Race Engines to develop a cylinder head that will keep them at the top of the highly competitive ANDRA Pro Stock ranks – considered to be the closest and fastest Pro Stock category in the world.
"We have been building our own engines for some time now but as with most Australian engine builders we rely heavily on American parts especially in cylinder head design and development," Kerry said. "We decided to do our own thing and employed Noonan Race Engineering who said they would help us to produce a race winning cylinder head."
The team has been working on the development of the heads for two years now and it is already paying dividends, with teams recording high top speeds. The team is this will continue at the next round of the ANDRA Pro Stock Championships at Sydney Dragway next weekend, March 24-25.
"Aaron was responsible for the design on the combustion chamber, the inlet and exhaust ports and made frequent changes during the development time to get them right," Kerry said. "We have seen a significant increase in our power output and was impressed in Perth by the speeds the car ran."
The March 24-25 event is tipped to continue the trend of producing 'the closest Pro Stock field in Australian history' that has been current at most recent Pro Stock rounds – however the one barrier that every Pro Stock racer is chasing is the elusive six second mark.
Whilst it was broken in testing at Willowbank Raceway last July – under ANDRA competition rules, a record has to be set during the course of competition. It is widely thought that it's a matter of not if but when somebody records a 'six'.