Ratel completes late FIA GT1 rescue deals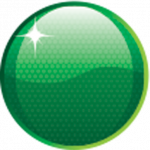 The FIA GT1 World Championship's immediate future has been secured following the signing of three new teams for the 2012 season.
After months of behind-the-scenes effort by series promoters the SRO Motorsports Group, the make-up of the 2012 field has been confirmed, with nine brands set to be represented at the first race in France (Nogaro) on 6-9 April.
Stephane Ratel, founder and CEO of the SRO, was instrumental in bringing together the deals that has put Aston Martin (Valmon Racing Team Russia), Porsche (China GT1 Team) and Ford (Sunred Engineering) on the grid for the coming season.
The new signings bring the entry list up to the 18-car contractual minimum required for the series to continue as an FIA World Championship.
"I am delighted that the Stephane Ratel Organisation was able to orchestrate the establishment of three additional teams to bring the grid up to 18," said Ratal.
"They are all SRO-engineered teams: we have found the cars, we have found someone to run them and we have found the drivers."
Ferrari (AF Corse), Mercedes (All-Inkl Münnich Motorsport), McLaren (Hexis), Lamborghinin (Reiter Engineering), BMW (Vita4One) and Audi (WRT) entries had been previously confirmed for the championship.
After two seasons run under its unique GT1 regulations, the class has switched to GT3 rules for 2012, allowing the influx of new brands to take place.
See below for the 2012 FIA GT1 World Championship entry list
Team
Nat.
Car
All-Inkl.com Münnich Motorsport
DEU
Mercedes-Benz SLS AMG GT3
Mercedes-Benz SLS AMG GT3
AF Corse
ITA
Ferrari 458 Italia GT3
Ferrari 458 Italia GT3
WRT
BEL
Audi R8 LMS
Audi R8 LMS
Hexis Racing
FRA
McLaren GT MP4-12C GT3
McLaren GT MP4-12C GT3
Reiter Engineering*
DEU
Lamborghini Gallardo LP 560-4
Lamborghini Gallardo LP 560-4
Valmon Racing Team Russia*
RUS
Aston Martin DBRS9/Vantage
Aston Martin DBRS9/Vantage
China GT1 Team*
CHN
Porsche 911 GT3 R
Porsche 911 GT3 R
Sunred*
ESP
Ford GT
Ford GT
Vita4one RACINGTEAM*
DEU
BMW E89 Z4
BMW E89 Z4
* Subject to the FIA confirmation