New Audi R8 joins Australian GT Championship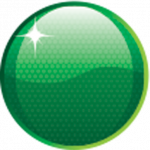 Peter Conroy Motorsport will make the step up from production cars to GT racing this year.
The Sydney-based team has secured a Audi R8 LMS, similar to the 2011 championship winning car of Mark Eddy. Conroy and regular enduro co-driver Mark Brame will drive the R8. The car is currently in transit from Germany to Australia.
The team has enjoyed varying levels of success in production car racing, including class wins in the Bathurst 12 Hour, and they are looking forward to getting their hands on the new car.
"It's a definite step up for us but we are very fast learners" said Conroy.
"The one hour mini enduro race format of the Australian GT Championship is appealing and we are encouraged with the direction new category owner, Tony Quinn and his team are heading with the class.
"The FIA GT3 rules are internationally proven and well controlled offering stability, diversity and excitement.
"We can't wait to get started. With the car due to arrive soon, we'll have plenty of opportunity to check it out and get some serious testing done prior to Phillip Island. It's going to be good"
Round 2 of the Australian GT Championship protected by Sargent Security will be held in conjunction with the Shannons Nationals at Phillip Island on May 25-27.