Money Choice joins Speedcafe.com as Platinum Partner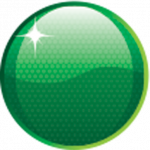 Industry leading financial services firm Money Choice has joined Australia's biggest motor racing news website Speedcafe.com as a Platinum Partner for 2012.
Money Choice joins Speedcafe.com's dedicated list of Platinum Partners, who through their ongoing commitment, give Speedcafe.com the opportunity to provide the best motorsport news service for the industry and the fans.
The partnership will allow Money Choice to access Speedcafe.com's growing fan-base and gives the company a premium, targeted marketing platform.
Speedcafe.com is limited to a total of 12 industry exclusive Platinum Partners per annum, with Money Choice joining many of the most respected brands in the world, including: Toshiba, Vodafone, Norton 360, Castrol, Armor All, IRWIN Tools, Pirtek, Orrcon Steel, Bisley Workwear and Lucky 7 Convenience Stores.
Established in 2005, Money Choice has helped thousands of new and experienced property investors create and build more wealth.
The company currently has a presence in motorsport through it's title sponsorship on Nick Foster's Porsche Carrera Cup entry and now their relationship with Speedcafe.com including the Money Choice Porsche Carrera Cup news page.
The new section launched today will include a wealth of information and multimedia related to the Australian Porsche City Index Carrera Cup Championship.
Winner of the 2010 Business Excellence FAST Award for Group Operator, Money Choice prides itself on upholding its values and being committed to:
Client focus – working with clients for the smartest outcome for their needs
Team work – learning and development
Integrity – excellence in customer service for our valued clients
"There is a strong connection with motorsport within our business; Money Choice Porsche driver Nick Foster, Former V8 Supercar team manager Dean Orr along with Australian karting talent David Sera and Ben Small all actively work for our core business in both sales and marketing," said Money Choice's Managing Director Matt George.
"We currently enjoy a successful relationship in the motorsport industry with the Porsche City Index Carrera Cup, so moving to join the largest motorsport news website in the country, Speedcafe.com was the natural next step for our brand.
"Through Speedcafe.com we want to raise awareness of Money Choice's ability to assist with property investment and finance goals."
Sales and Marketing Manager for Speedcafe.com Leisa Emberson believes that Money Choice will complement the existing stable of premium companies that have joined Speedcafe.com as Platinum Partners.
"Money Choice not only has a strong core product but is a market leader in their industry and that is why we are very excited to have them as part of the Speedcafe team," said Emberson.
As part of its Platinum Partnership, Money Choice will become the major sponsor of the new 'Carrera Cup' section of Speedcafe.com, launched today.
THE SPEEDCAFE PROMISE
Speedcafe.com has been established to provide a daily motorsport news service to the industry and fans in Australia, New Zealand and beyond.
It is a free service driven by passionate people, who have the same appetite for accurate and timely news relating to their sport, hobby, industry or career.
A costly exercise, Speedcafe.com is made possible by our list of corporate partners who have made an investment in their own growth, the development of the sport and the hunger of the fans.