Viva Las Vegas for Tony Stewart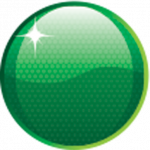 Tony Stewart has put behind a disappointing 2011 race at Las Vegas behind him to win the 2012 Kobalt Tools 400 at the same venue.
Stewart held-off a determined Jimmie Johnson after a restart with four laps left to take the chequered flag 0.461 seconds ahead of the five-time Sprint Cup champion.
The victory was Stewart's first at the 1.5-mile track, leaving only Darlington and Kentucky as active Cup tracks at which he hasn't won.
The win was Stewart's 45th, 15th all time, in 467 Cup starts.
Greg Biffle, Ryan Newman and Carl Edwards came home third through fifth, respectively. Clint Bowyer, Paul Menard, Jamie McMurray, Trevor Bayne and Dale Earnhardt Jr. completed the top 10.
Australia's Marcos Ambrose brought his Ford home in 13th.
"It was a tough day out there trying to dial the car in for the conditions," Ambrose said.
"We managed to get a reasonable handle on it for the last few laps, and we made up some positions.
"The DEWALT crew were kept busy today, but we kept fighting for it."
2012 Unofficial Race Results : Kobalt Tools 400 | Race 3 of 36
| | | | | | | | | |
| --- | --- | --- | --- | --- | --- | --- | --- | --- |
| FIN | ST | CAR | DRIVER | MAKE | SPONSOR | PTS/BNS | LAPS | STATUS |
| 1 | 7 | 14 | Tony Stewart | Chevrolet | Mobil 1 / Office Depot | 48/2 | 267 | Running |
| 2 | 6 | 48 | Jimmie Johnson | Chevrolet | Lowe's / Kobalt Tools | 43/1 | 267 | Running |
| 3 | 9 | 16 | Greg Biffle | Ford | 3M / Meguiars | 42/1 | 267 | Running |
| 4 | 18 | 39 | Ryan Newman | Chevrolet | Quicken Loans | 40/0 | 267 | Running |
| 5 | 21 | 99 | Carl Edwards | Ford | Aflac | 39/0 | 267 | Running |
| 6 | 5 | 15 | Clint Bowyer | Toyota | 5-hour Energy | 39/1 | 267 | Running |
| 7 | 26 | 27 | Paul Menard | Chevrolet | Schrock / Menards | 37/0 | 267 | Running |
| 8 | 19 | 1 | Jamie McMurray | Chevrolet | McDonald's | 36/0 | 267 | Running |
| 9 | 254 | 21 | Trevor Bayne | Ford | Motorcraft / Quick Lane Tire & Auto Center | 0 | 267 | Running |
| 10 | 4 | 88 | Dale Earnhardt Jr. | Chevrolet | National Guard / Diet Mountain Dew | 35/1 | 267 | Running |
| 11 | 3 | 29 | Kevin Harvick | Chevrolet | Budweiser | 34/1 | 267 | Running |
| 12 | 16 | 24 | Jeff Gordon | Chevrolet | DuPont 20 Years | 33/1 | 267 | Running |
| 13 | 15 | 9 | Marcos Ambrose | Ford | Dewalt | 31/0 | 267 | Running |
| 14 | 22 | 31 | Jeff Burton | Chevrolet | Caterpillar | 30/0 | 267 | Running |
| 15 | 28 | 78 | Regan Smith | Chevrolet | Furniture Row / Farm American | 29/0 | 267 | Running |
| 16 | 8 | 20 | Joey Logano | Toyota | Dollar General | 28/0 | 267 | Running |
| 17 | 10 | 56 | Martin Truex Jr. | Toyota | NAPA Auto Parts | 27/0 | 267 | Running |
| 18 | 13 | 55 | Mark Martin | Toyota | Aaron's Dream Machine | 26/0 | 267 | Running |
| 19 | 1 | 5 | Kasey Kahne | Chevrolet | Farmers Insurance | 25/0 | 267 | Running |
| 20 | 17 | 11 | Denny Hamlin | Toyota | FedEx Freight | 24/0 | 267 | Running |
| 21 | 35 | 34 | David Ragan | Ford | Front Row Motorsports | 24/1 | 267 | Running |
| 22 | 11 | 17 | Matt Kenseth | Ford | Zest | 23/1 | 267 | Running |
| 23 | 2 | 18 | Kyle Busch | Toyota | M&M's Ms. Brown | 21/0 | 267 | Running |
| 24 | 27 | 43 | Aric Almirola | Ford | Richard Petty Fantasy Racing Camp | 20/0 | 267 | Running |
| 25 | 29 | 42 | Juan Montoya | Chevrolet | Clorox | 19/0 | 264 | Running |
| 26 | 24 | 47 | Bobby Labonte | Toyota | Kingsford / Bush's Beans | 18/0 | 264 | Running |
| 27 | 32 | 13 | Casey Mears | Ford | GEICO | 17/0 | 264 | Running |
| 28 | 43 | 30 | David Stremme | Toyota | Inception Motorsports | 16/0 | 263 | Running |
| 29 | 38 | 36 | Dave Blaney | Chevrolet | Ollie's Bargain Outlet | 15/0 | 263 | Running |
| 30 | 41 | 32 | Ken Schrader | Ford | Federated Auto Parts | 14/0 | 263 | Running |
| 31 | 31 | 10 | David Reutimann | Chevrolet | Accell Construction | 13/0 | 261 | Running |
| 32 | 20 | 2 | Brad Keselowski | Dodge | Miller Lite | 13/1 | 259 | Running |
| 33 | 34 | 38 | David Gilliland | Ford | Front Row Motorsports | 11/0 | 258 | Running |
| 34 | 23 | 33 | Brendan Gaughan | Chevrolet | South Point Hotel & Casino | 10/0 | 252 | Running |
| 35 | 12 | 51 | Kurt Busch | Chevrolet | Tag Heuer Eyewear | 9/0 | 251 | Accident |
| 36 | 30 | 83 | Landon Cassill | Toyota | Burger King | 8/0 | 240 | Engine |
| 37 | 14 | 22 | A.J. Allmendinger | Dodge | Pennzoil | 8/1 | 238 | Running |
| 38 | 39 | 98 | Michael McDowell | Ford | Curb Records | 6/0 | 148 | Accident |
| 39 | 37 | 93 | Travis Kvapil | Toyota | Burger King | 5/0 | 123 | Engine |
| 40 | 33 | 26 | Josh Wise * | Ford | 1-800LoanMart | 4/0 | 64 | Brakes |
| 41 | 40 | 87 | Joe Nemechek | Toyota | AMFMEnergy.com / Pellet & Wood Stoves | 0 | 44 | Vibration |
| 42 | 42 | 37 | Timmy Hill* | Ford | Poynt.com | 2/0 | 42 | Accident |
| 43 | 36 | 249 | J.J. Yeley | Toyota | America Israel Racing | 1/0 | 39 | Engine |
* Denotes Rookie
STANDINGS
| | | | |
| --- | --- | --- | --- |
| 17 | +5 | Jeff Gordon | 75 |
| 18 | +3 | Marcos Ambrose | 74 |
| 19 | — | Regan Smith | 74 |
| 20 | -4 | Dave Blaney | 66 |
| 21 | -9 | Brad Keselowski | 65 |
| 22 | -2 | Aric Almirola | 63 |
| 23 | +14 | Jimmie Johnson | 61 |
| 24 | -1 | Juan Montoya | 60 |
| 25 | +11 | Jamie McMurray | 57 |
| 26 | +6 | Kasey Kahne | 50 |
| 27 | -3 | David Gilliland | 48 |
| 28 | +7 | David Ragan | 45 |
| 29 | -3 | Kurt Busch | 44 |
| 30 | -5 | A.J. Allmendinger | 44 |
| 31 | +2 | Casey Mears | 41 |
| 32 | -5 | Landon Cassill | 39 |
| 33 | -4 | David Reutimann | 39 |
| 34 | — | David Stremme | 38 |
| 35 | -4 | Travis Kvapil | 30 |
| 36 | -8 | Terry Labonte | 27 |
| 37 | +2 | Brendan Gaughan | 27 |
| 38 | -8 | Tony Raines | 25 |
| 39 | +1 | Michael McDowell | 21 |
| 40 | -2 | J.J. Yeley | 19 |
| 41 | — | Ken Schrader | 14 |
| 42 | -1 | Josh Wise* | 10 |
| 43 | -1 | Robby Gordon | 6 |
| 44 | +7 | Timmy Hill* | 2 |
| 45 | -2 | Scott Riggs | 2 |
| 46 | +2 | Trevor Bayne | 0 |
| 47 | -3 | Ricky Stenhouse Jr. | 0 |
| 48 | -3 | Mike Bliss | 0 |
| 49 | -3 | Elliott Sadler | 0 |
| 50 | -3 | Joe Nemechek | 0 |
| 51 | -2 | Danica Patrick | 0 |
| 52 | -2 | Michael Waltrip | 0 |
| 53 | -1 | Robert Richardson Jr. | 0 |
| 54 | -1 | Bill Elliott | 0 |
| 55 | -1 | Mike Wallace | 0 |
| 56 | -1 | Kenny Wallace | 0 |